CompTIA Series: A+ 900 Acronyms
CompTIA Series: A+ 900 Acronyms
Like This Blog
0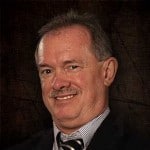 The CompTIA certification series continues to evolve.  The entry level Strata exam has been displaced by CompTIA IT Fundamentals as entry level certification requirements increase in breadth and complexity.
The CompTIA A+ 900 series objectives introduced in December 2015 include more than 350 industry acronyms with which the exam candidate must become familiar.  The exam utilizes the industry vocabulary both as potential question content and to provide a vocabulary for question context.   As you prepare for the exam, you need to become fluent in the use of these acronyms.
For instructor-led CompTIA Certification classes see our course schedule.
I have compiled a complete list of the acronyms from the CompTIA A+ 901 and 902 Objectives below, adding some addition terms and content for thoroughness (and just a bit of fun.)
If you want to modify the file for your use, I have created a comma separated format you can download.
The quickest method to learning such a long list is the use of a flash card deck.   One of my favorite flash card tools is available as open source code through the Mnemosyne Project.   The application is available for Windows, Linux, Mac OS X, and Android, as well as webserver based delivery.  You can port any flash card database that you create from platform to platform.  (I have placed a database within Dropbox or a cloud location so that the tracking system keeps score regardless of the platform I am using.)
A Mnemosyne database file with all of the following terms is also available for download.
I look forward to seeing you in the classroom or online!

0
77
0
In this video, you will gain an understanding of Agile and Scrum Master Certification terminologies and concepts to help you make better decisions in your Project Management capabilities. Whether you're a developer looking to obtain an Agile or Scrum Master Certification, or you're a Project Manager/Product Owner who is attempting to get your product or … Continue reading Agile Methodology in Project Management

0
628
2
In this session, we are going to look at how to subnet a Class B address into multiple network segments using what's called The Magic Box. Let's run through this real quick.

2
300
3
In this IT Security training video, Security expert Mike Danseglio (CISSP / CEH) will perform several malware investigations including rootkits, botnets, viruses, and browser toolbars.