Video: Creating a Web Service with Windows Communication Foundation (WCF)
Video: Creating a Web Service with Windows Communication Foundation (WCF)
Like This Blog
1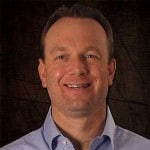 My good buddy Lorin Thwaits invited me to give a WCF talk at the Vista launch event on Feb. 3rd for the Arizona .NET User Group. Thanks to everyone who attended…I had a lot of fun and met some great people. For those that didn't attend, the video below shows the code demo I ran through in the presentation. Here's a summation of what it's all about:
Windows Communication Foundation (WCF – part of .NET 3.0) provides a robust framework that allows Web Services and .NET Remoting applications to be built and consumed using a consistent object model. In this video tutorial I walk through the fundamentals of creating a WCF service exposed through HTTP and IIS. Topics covered include defining a data contract using XSD schemas, generating data entity code using svcutil.exe, creating a service interface, implementing a service interface and consuming a service through a client-side proxy. The code shown in the video can be downloaded here.

0
30
1
In this Office 365 training video, instructor Spike Xavier demonstrates how to create users and manage passwords in Office 365.

0
81
1
In this video Dan Wahlin demonstrate the similarities and differences between C# and JavaScript and the future of JavaScript (ES6).

1
76
1
In this IT Security training video, Security expert Mike Danseglio (CISSP / CEH) will perform several malware investigations including rootkits, botnets, viruses, and browser toolbars.