How to Create a Bootable USB Windows To Go Installation for Windows 10
Home
>
Blogs
>
Windows 10
> How to Create a Bootable USB Windows To Go Installation for Windows 10
How to Create a Bootable USB Windows To Go Installation for Windows 10
Like This Blog
2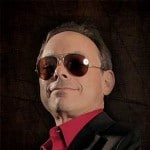 I am a huge Windows 10 fan. I've had great success with deployment and configuration so far. Most of the functionality I want from both Windows 7 and Windows 8.1 is in there, along with lots of new features and improvements.
For instructor-led Windows 10 training, see our complete class schedule. 
Windows 8 introduced the concept of Windows To Go, a feature that installs and runs the operating system entire on a USB stick. This makes Windows fully portable including configuration, applications, and local storage. It runs super quick and works on most modern PCs. Windows 10 still supports Windows To Go and improves performance even further. I tend to use Windows To Go when I need a portable application installation, especially when travelling.
Here's how I build my Windows To Go stick with Windows 10.
First, I gather the necessary supplies. These are:
A working PC running Windows 7 or later. I build the image from a current PC.
A blank USB stick. It must be 8GB or larger, preferably 16GB or larger for local storage, and should be USB 3.
The original installation ISO from Microsoft. I use MSDN to download an ISO directly from Microsoft to avoid malware that might be introduced by third parties.
Rufus. It's a fantastic little (< 1MB) utility for formatting and imaging bootable USB sticks. I always grab the most current version directly from the author's site Rufus- Create bootable USB drives the easy way.
Before mucking with the software I insert the USB stick in the PC and make sure it is recognized. I also remove any other USB or removable media to prevent mishaps.
Next, I fire up Rufus.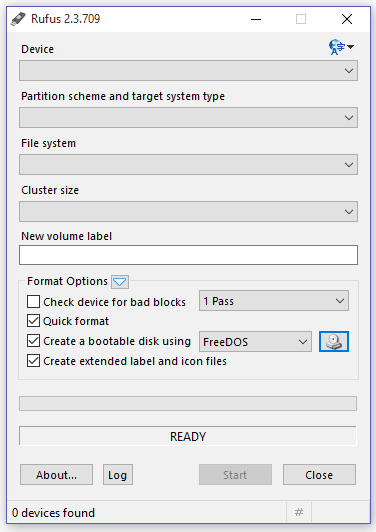 Rufus automatically recognizes the USB drive. Then I click the icon to the right of the Create a bootable disk using option. This opens a file browse window. I browse to the Windows 10 ISO that I downloaded from MSDN and click OK.
Most important is that I click the Windows To Go option as shown here.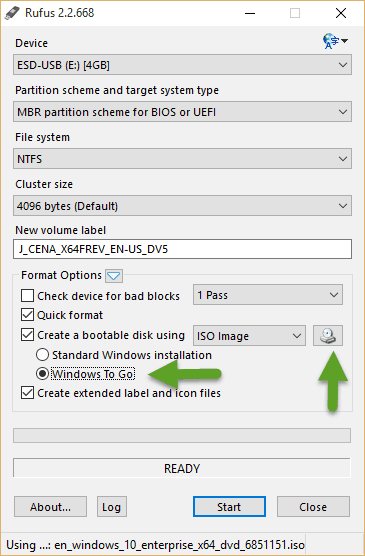 Now all I need to do is click Start. Rufus automatically formats the USB stick as bootable and copies the Windows 10 files into the proper locations.
After about 5 minutes Rufus announces that it's finished. Now that USB stick can be used as a boot device (on any PC that boots to USB) to run a full copy of Windows 10.
Enjoy!
Mike Danseglio – CISSP, MCSE, and CEH
Mike Danseglio teaches IT Security Training, Windows, System Center and Windows Server 2012 classes at Interface Technical Training. His classes are available in Phoenix, AZ and online with RemoteLive™.

0
3804
0
Mark Jacob, Cisco Instructor, presents an introduction to Cisco Modeling Labs 2.0 or CML2.0, an upgrade to Cisco's VIRL Personal Edition. Mark demonstrates Terminal Emulator access to console, as well as console access from within the CML2.0 product. Hello, I'm Mark Jacob, a Cisco Instructor and Network Instructor at Interface Technical Training. I've been using … Continue reading A Simple Introduction to Cisco CML2

1
451
3
Hi, my name is Mike Danseglio. I'm an instructor here at Interface Technical Training. I want to talk a little bit about encrypting USB flash drives with Windows 10. The concept of protecting data when it's on a USB flash drive is not a new concept. BitLocker 2-day instructor-led training is now available at Interface: … Continue reading Encrypting a USB Flash Drive in Windows 10