Preparing for the PMP Exam – 2015 update
Preparing for the PMP Exam – 2015 update
Like This Blog
0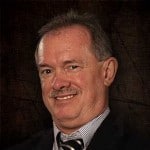 Students ask many of the questions that lead to my blogs. They deserve the credit for good questions and valuable feedback. This time, I am actually using the input from several recently credentialed former students. Kudos to the dozen or more who have achieved the PMP credential from November 2014 through January 2015. I should recognize each by name, but would likely miss a few who are still out celebrating and have not had a chance to share their success.
The PMI Code of Conduct and Ethics, available in eleven languages, prohibits us from sharing specific exam questions. The content that follows will help you in your preparation – even if we don't give you the precise answers.
You should always start your exam prep by reviewing materials on the Project Management Institute website. Check out all the certifications, or focus on the PMP. To prepare for the application and test process, you need to download the Project Management Professional (PMP)® Handbook. This is not the Project Management Body of Knowledge 5th Edition – you will need the latter to study for the test. The PMP Handbook provides the application, audit, testing and renewal processes for candidates and credentialed project managers. The Handbook is occasionally updated, so it never hurts to acquire the most recent copy. I keep an electronic copy on my jump drive as a source for answering student questions.
We provide an overview of the application and testing process in our CAPM/PMPC preparation course.
A few process and timing items have changed, and recent credential earners have shared their insight.
Using a spreadsheet to determine your hours across the five process groups, and calculating your hours so that they do not 'overlap' (effectively resulting in double reporting), clearly helps with application preparation. Gathering your information before starting the online application appears to help, or at least ease concerns, as the forms are completed. You can download the application form as a guideline for content collection.
Only one recent student was audited, and suggested that the process was straight forward since they had gathered and reviewed all their materials in advance.
The application and voucher process does not appear to have changed. No one cited difficulty scheduling their exam date.
You are not allowed to bring any materials into the exam. Paper and pencils are provided. Thus I encourage every candidate to memorize formulas or content to be 'brain dumped' onto one of the blank sheets of paper just before you begin the exam.
In the past, you read the Code of Conduct and Ethics at the onset of the exam, and agreed to abide by the Code before beginning the exam. You now need to read and agree to the Code of Conduct and Ethics as a portion of your application process. This slightly changes your logistics for the beginning of the exam.
Thank you to Bret, who shares a specific timing update. Now that you are reading and 'signing' the Code of Conduct during the application process, timing before exam 'start' is different. Prior to starting the exam, you have 15 minutes to review a tutorial for using the exam system. Bret indicated it took him just over 5 minutes to run through the tutorial, leaving him the five minutes it took him to create his 'formula' sheet, and a little more to settle in. Just be sure to complete your sheet before you 'start' the exam so that you have the entire four hours for exam content.
At least three candidates indicated more stringent guidelines at local Prometric testing centers. A good deal of exam prep is mental preparation – staying calm and confident throughout the process. Two hundred questions in four hours can be grueling. If you are agitated, focus may be a challenge. Knowing what to expect helps. Everything you bring with you into the testing center that may not be carried into the test is locked away – backpacks, purses, your keys, books, snacks, and potentially watches, jewelry, etc. Think minimalist other than your identification materials and car keys as you prepare and head out the door to the testing center. You may still stand up, use the restroom or grab a snack during the exam, but may no longer access the locker or your items. No notes or content review or access. If you bring a snack (energy bar, juice, etc.), you will have to ask where you might be able to place it for access, as putting it into the locker will not allow you to access it until after the exam. You may need to leave snacks in a public area, so consider the items and container you bring. The local exam centers now provide water during the exam if you ask. It might be good to inquire before you arrive, since the PMP Handbook does not spell out exact test center details.
I indicate in class that you may request a large format calculator or other testing accommodations through PMI when you apply. This is still a good idea. Apparently the request for a physical calculator occurs often enough that test centers offer the option when you check-in. It is still a good idea to make the request through PMI, and you might want to check with the testing center in advance to make sure they are able to accommodate the request.
Recent exams continue to distribute content across the five Process Groups: Initiating, Planning, Executing, Monitoring & Controlling, and Closing according to the normalized distribution. Fewer initiating and closing questions with more emphasis on the plan-do-check-act cycle. Remember that Executing is doing what you planned, and the knowledge areas that intersect with Executing heavily focus on managing tasks and leading people. Feedback also suggests ongoing emphasis on schedule planning, risk planning, Earned Value Management (controlling costs), and Procurement. Each of these four areas contains multiple processes or plenty of formulas and math. At least two students indicated they wished they had reviewed the Risk and Procurement Management areas more thoroughly. We cover these areas on Thursday and Friday during the course, so review in the classroom is minimal (unless you audit or watch the videos).
Remember to review my recent blogs (written and video) that expand the math preparation for procurement questions related to rent-versus-buy and contract risk. You might also want to search for Aileen Ellis' recent publications and check her blogs for suggestions and input from recent students.
Time in the classroom is required – 35 hours according to the PMP Handbook – though is seldom sufficient preparation. Students who recently passed the exam all identified using at least five items from the following list:
Spend forty

plus

hours reviewing course content and with additional study.
Audit the PMPC course after completing a review and study process.
Purchase and watch the PMP Video set (more likely if time disallowed the audit option.)
Work through Aileen Ellis' exam study guide and take the sample exam.
Make flash cards for the 47 Process Groups' tool & technique content.
Understand the logical order of input and output documents (note that this is different than trying to create and review Input and Output flashcards). Many questions focus on "what would you do next?", and understanding the sequence is important.
Find a method to reinforce calm and confidence that works for you, and that you can call upon during the exam.
Use the PMBOK as a study reference, either skimming through it or turning to it for terminology and sequence clarification while studying.
Input from Bret, Amy, Curtis, Chioma, Mary, and Keylor were specifically offered and used within this blog. Congratulations, once again, to them and to all the other recently accomplished PMPs.
I look forward to seeing you in the classroom, online, … or at a project management event!
Steven Fullmer
Interface Technical Training Staff Instructor
Steve teaches PMP: Project Management Fundamentals and Professional Certification, Windows 7, Windows 8.1 and CompTIA classes in Phoenix, Arizona.

0
3849
0
Mark Jacob, Cisco Instructor, presents an introduction to Cisco Modeling Labs 2.0 or CML2.0, an upgrade to Cisco's VIRL Personal Edition. Mark demonstrates Terminal Emulator access to console, as well as console access from within the CML2.0 product. Hello, I'm Mark Jacob, a Cisco Instructor and Network Instructor at Interface Technical Training. I've been using … Continue reading A Simple Introduction to Cisco CML2

0
712
1
This content is from our CompTIA Network + Video Certification Training Course. Start training today! In this video, CompTIA Network + instructor Rick Trader demonstrates how to use cable testers in network environments. Let's look at some tools that we can use to test our different cables in our environment. Cable Testers Properly Wired Connectivity … Continue reading Cable Testers and How to Use them in Network Environments

0
72
0
In this video, PowerShell instructor Jason Yoder shows how to add Methods (PSMethod) to your code using free software that's added into the PSObject. For instructor-led PowerShell courses, see our course schedule. Microsoft Windows PowerShell Training Download the Building Methods PowerShell script</a> used in this video. <# ╔══════════════════════════════════════════════════════════════════════════════╗ ║ ║ ║ Building Methods ║ ╟──────────────────────────────────────────────────────────────────────────────╢ … Continue reading How to Build in a PSMethod to your PowerShell Code