The Future of jQuery by Dan Wahlin
The Future of jQuery by Dan Wahlin
Like This Blog
0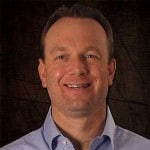 jQuery is still the most popular script library around with the latest jQuery Usage Statistics showing that over 50% of the top 100,000 sites use it. That's a huge number especially given that no other script even comes close to that type of percentage. But, the jQuery team isn't resting on their laurels and is already hard at work on next version of the library.
In one of their latest blog posts The State of jQuery 2013 the jQuery team outlines what the future looks like and what plans they have for the script library. Here's a quick synopsis of what to look forward to:
jQuery 1.9 will support all of the core browsers going back all the way to IE6. That's similar to what we have now but the important point here is that it'll be the last version to have that type of backward support. Moving forward, developers targeting IE6 – IE8 will need to use jQuery 1.9 since future versions will drop support for those browsers. I'm sure that was a tough call to make, but I think it was the right call.
jQuery 2.0 will be "legacy free". It won't provide support for IE 6 – 8 so you'll need to use jQuery 1.9 if you need to support those browsers. It will still account for differences between today's modern browsers though (of which there are many unfortunately) and continue to support the powerful APIs that we're all used to.
As the new versions of jQuery come out we'll of course be updating our jQuery Web Development course at Interface.
On a related note, did you know that you can generate custom builds of jQuery starting with 1.8? The jQuery team moved to Grunt (a JavaScript task/build tool) which is an excellent tool for building JavaScript files. I'll provide additional details on using Grunt to generate a custom jQuery building in my next post.
Enjoy!
Dan Wahlin Microsoft MVP
.NET Developer Instructor
Interface Technical Training

0
121
0
In this video, you will gain an understanding of Agile and Scrum Master Certification terminologies and concepts to help you make better decisions in your Project Management capabilities. Whether you're a developer looking to obtain an Agile or Scrum Master Certification, or you're a Project Manager/Product Owner who is attempting to get your product or … Continue reading Agile Methodology in Project Management

0
441
3
In this video Dan Wahlin demonstrate the similarities and differences between C# and JavaScript and the future of JavaScript (ES6).

4
508
3
In this IT Security training video, Security expert Mike Danseglio (CISSP / CEH) will perform several malware investigations including rootkits, botnets, viruses, and browser toolbars.