Which Version of Windows 8 is for you?
Which Version of Windows 8 is for you?
Like This Blog
0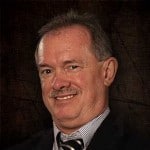 Two weeks of custom Windows 8 courses delivered and a few more to go. With a tip of my hat to the students in these custom classes the number of Windows 8 questions continue to grow. More fodder for Windows 8 blogs. The most common question being asked: "If I want to learn to use Windows 8 at home, which version should I purchase?"
The answer was a little easier with Windows 7. There were clear upgrade and enhanced performance paths for both home and business users. I don't like to recreate information contained in other blogs, so I do a little research first. Wikipedia: Windows 8 editions provides a preponderance of information but won't help you to easily select your target version. A popular article in TechRadar.com out of the UK offers one approach toward version selection, though skips one Windows 8 version, and focuses heavily on just a few specific elements like Media Center (available only for the Windows 8 Pro version) and Bitlocker (available only in the Pro and Enterprise versions). Reviews before October 2012 are typically speculative. Few reviews include considerations for corporate staff attempting to determine their best target edition.
So, here is my spin.
The number of Windows 8 versions has been reduced to three. Okay, 4 if you count the RT version.
Let's get the RT version out of the way first. It has a specific purpose. Windows RT is installed on ARM based devices like the Microsoft Surface. Your standard user cannot purchase and install it themselves. It comes with selected Office 2013 applications, and does not include Group Policy or Domain support. Windows 8 RT was designed for the new runtime environment, so considerable development may be necessary if you want to support corporate apps. Want to play with the new Metro/Modern interface; a device with Windows 8 RT might be for you. If you are a corporate user, support and security will be clear issues.
On to the three fundamental editions. There are no Starter, Home Basic, Home Premium or Ultimate versions as there were with Windows 7. Good luck trying to assemble the full feature set unless you have access to an Enterprise edition. Any choice that you make restricts some of your options, although Microsoft did extend several features across all versions. Every version of Windows 8 supports international language packs, both 32 and 64 bit processors, the Start screen, touch and thumb keyboards, live tiles, Microsoft (Live) account integration, the Windows desktop, enhanced Windows Update and Windows Defender, ISO and VHD mounting, Internet Explorer 10, VPN and Exchange Active Sync.
With just three editions, let me attempt to make the decision easier.
Decision point one: If you want to connect to a Domain environment, you must acquire Windows 8 Pro or Windows 8 Enterprise.
Decision point two: Since Windows 8 Enterprise is only available to Software assurance customers, and there is no version equivalent to Ultimate, the high-end home user will want Windows 8 Pro (unless you can acquire an Enterprise license through your employer, TechNet, or MSDN). Don't want to go after Enterprise edition? Drop to Decision Point four.
Decision point three: So, you want to go after the Enterprise edition. What will you gain? The following features are only available in Windows 8 Enterprise.
Applocker, Direct Access, BranchCache
Windows to Go (the ability to boot Windows 8 from a removable drive).
RemoteFX (enhanced graphical, remote, and virtualized support).
Network File System (NFS) support
You don't need these features…but you need domain connectivity – you want Windows 8 Pro.
Decision point four: Don't need domain connectivity, though uncertain whether you need Windows 8 Pro? If you need any of the following, then you need Pro.
Encryption – EFS or Bitlocker. Even though Encrypting File System is an NTFS feature, it is only supported in Windows 8 Pro and Enterprise.
Windows Media Center (as an add-in). Only available with Windows 8 Pro!
Both client and host for remote desktop. (Windows 8 and Windows 8 RT can only be remote desktop clients – the side requesting the connection).
The ability to boot from a VHD.
Hyper-V (only if you purchase the 64-bit version and have a SLAT enabled CPU).
Don't need any of these features or domain connectivity, stick with Windows 8 – the basic edition.
If you decide to go to Windows 8, there will be a learning curve, though you now have the information to identify your starting point.
Enjoy!
Steven Fullmer
Interface Technical Training Staff Instructor
Category
Windows 8
Tags
Applocker, Bitlocker, Editions, Hyper-V, Media Center, NFS, Win 8 versions, Windows, Windows 7, Windows 8, Windows 8 Enterprise, Windows 8 Pro, Windows 8 RT

0
3850
0
Mark Jacob, Cisco Instructor, presents an introduction to Cisco Modeling Labs 2.0 or CML2.0, an upgrade to Cisco's VIRL Personal Edition. Mark demonstrates Terminal Emulator access to console, as well as console access from within the CML2.0 product. Hello, I'm Mark Jacob, a Cisco Instructor and Network Instructor at Interface Technical Training. I've been using … Continue reading A Simple Introduction to Cisco CML2

0
713
1
This content is from our CompTIA Network + Video Certification Training Course. Start training today! In this video, CompTIA Network + instructor Rick Trader demonstrates how to use cable testers in network environments. Let's look at some tools that we can use to test our different cables in our environment. Cable Testers Properly Wired Connectivity … Continue reading Cable Testers and How to Use them in Network Environments

1
451
3
Hi, my name is Mike Danseglio. I'm an instructor here at Interface Technical Training. I want to talk a little bit about encrypting USB flash drives with Windows 10. The concept of protecting data when it's on a USB flash drive is not a new concept. BitLocker 2-day instructor-led training is now available at Interface: … Continue reading Encrypting a USB Flash Drive in Windows 10