Why Windows 10 is a "Game-Changer"
Why Windows 10 is a "Game-Changer"
Like This Blog
0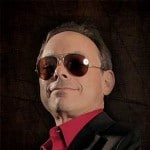 In this video, Mike presents why Microsoft's Windows 10 operating system will become a Game-Changer.
In this video, Mike presents why Microsoft's Windows 10 operating system will become a Game-Changer.
Video Transcription:
Windows 10 has changed significantly from Windows 7 and Windows 8 / 8.1. It has changed both architecturally with design changes and around security. Windows 10 has virtualized some of the security components and has changed in deployment to actually enable automated components including provisioning for mobile devices. It's changed in manageability and supportability for remote devices to managed very easily; not just for a mobile phone but actuality for any mobile device that is running Windows 10.
Many of the classic tools that we've utilized in previous versions of Windows such as tools that manage and deploy Windows still exist in Windows 10 but now we have new tools that integrate with Azure, Active Directory, Microsoft Intune and Windows Forefront is now built in to Windows 10.
Microsoft has done an amazing job of ingesting a lot of the different features they've had scattered around for Windows 7 that make Windows 10 a great OS into this new core operating system.
Windows Defender.
Windows Defender in Windows 10 is a REAL anti-malware solution. Windows Defender is on scale with some of the bigger names and more expensive anti-malware solutions. In Windows 7, Defender was scaled back, it wasn't a big deal. It would help prevent some malware attacks but the user was actively asked to deploy a different solution. Now in Windows 10, you don't really need a different solution and Windows Defender makes sure that you are secure by turning itself back on if the user forgets to turn it back on or if the user doesn't update their anti-malware solution. Windows 10 now identifies when you're not as secure as you should be and turns Windows Defender on for you. This is a great feature. I can't tell you how many times I find that a user disables or forgets to update their anti-malware solution and they then get viruses. Windows 10 actually takes care of that for you which is an amazingly great thing.
Because of all of these changes from architectural changes to changes at the usability level and a lot of the new features that are now available as well as a few old features that have become deprecated from non-use, IT Professionals need to educate themselves in Windows 10.  Specifically the new features and how to use them in scalability and integration. I strongly recommend that you take a look at our Windows 10 instructor-led training.
Mike Danseglio – CISSP, MCSE, and CEH
Mike Danseglio teaches IT Security Training, Windows, System Center and Windows Server 2012 classes at Interface Technical Training. His classes are available in Phoenix, AZ and online with RemoteLive™.
---
Upcoming Windows 10 Classes at Interface Technical Training
20697-1: Installing and Configuring Windows 10
Get the knowledge and skills required to install and configure Windows 10 desktops and devices in a Windows Server domain corporate environment. Leanr how to install and customize Windows 10 operating systems and apps, and configure local and remote network connectivity and storage. Students will also learn how to configure data security, device security, and network security, and maintain, update, and recover Windows 10.
20697-2: Deploying and Managing Windows 10 Using Enterprise Services
This 5-day course provides administrators with the knowledge and skills needed to deploy and manage Windows 10 desktops, devices, and applications in an enterprise environment. Learn how to manage the Windows 10 installations after deployment to provide secure identity and data access using technologies related to Group Policy, Remote Access, and Device Registration.
10982: Supporting and Troubleshooting Windows 10
This course is designed for Enterprise Desktop Support Technician (EDST), who provides Tier 2 support to users running Windows 10 personal computers (PCs) and devices in medium to large enterprise organizations, within a Windows domain environment. EDSTs focus on a broad range of technical issues for Windows operating systems (OSs), devices, cloud services, applications, networking, and hardware support. In the overarching scenario, if an Enterprise offers the service, the EDST is asked to support it.

0
3850
0
Mark Jacob, Cisco Instructor, presents an introduction to Cisco Modeling Labs 2.0 or CML2.0, an upgrade to Cisco's VIRL Personal Edition. Mark demonstrates Terminal Emulator access to console, as well as console access from within the CML2.0 product. Hello, I'm Mark Jacob, a Cisco Instructor and Network Instructor at Interface Technical Training. I've been using … Continue reading A Simple Introduction to Cisco CML2

0
626
1
This content is from our CompTIA Network + Video Certification Training Course. Start training today! In this video, CompTIA Network + instructor Rick Trader teaches how to create Dynamic DNS zones in Network Environments. Video Transcription: Now that we've installed DNS, we've created our DNS zones, the next step is now, how do we produce those … Continue reading Creating Dynamic DNS in Network Environments

0
271
2
In this video, Security Instructor Mike Danseglio demonstrates how to use BitLocker in Window 10 to secure files on a USB Flash drive that adhere to stricter data protection requirements as found inside Government entities. BitLocker 2-day instructor-led training is now available at Interface: BITLOCK: Planning and Deploying BitLocker Drive Encryption Training Video Transcription: Hi. … Continue reading Government Edition – Encrypting a USB Flash Drive in Windows 10