Windows 10 Introduction
Like This Blog
2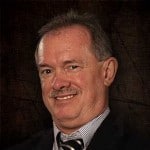 Just finished watching a Microsoft Webcast, "What's Next with Windows 10" with Stephen Rose and Jeremy Korst. I became a member of the 'Windows Insider Program' last week and downloaded a copy of the Windows 10 Technical Preview ISO file.  I am also in the process of upgrading my Lenovo ThinkPad from Windows 8.1 (with all of the latest updates and patches) to Windows 10 using the Window Technical Preview Update process that Microsoft offers. (I am in the middle of my third reboot with updates before the Windows 10 update would be accepted/enabled, and hope to capture a few screen shots before we post this blog.)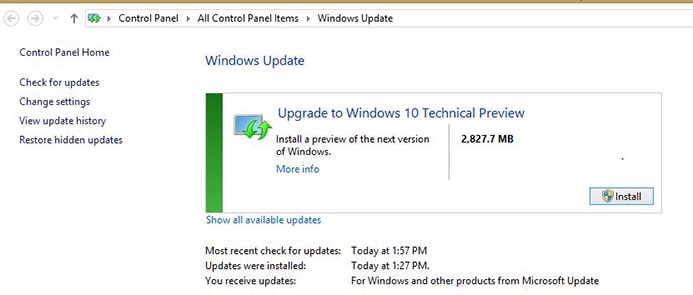 I attempted to build both an install DVD and a bootable USB to install and test the Windows 10 iso file. The .iso file itself is 3.8 GB. Several attempts to create a bootable DVD failed until I used third party tools. The process suggests that the 4.7 GB capacity of a single sided DVD is insufficient using the Microsoft provided tools. A 4 GB USB stick is also insufficient, whether formatted to FAT32 or NTFS. I was able to create a bootable 8 GB USB stick. This will limit upgrade or installation options unless a custom image is created. Deployment appears to favor enterprise or large scale models with considerable network bandwidth. These issues may be resolved prior to general release. Certainly one of the components or features to watch is the deployment tools that mirror or replace the functionality of the Windows Automated Installation Kit (WAIK) for Windows 7 or the Windows Assessment and Deployment Kit (ADK) for Windows 8/8.1.
Compatibility tools like MAP and ACT will also be critical considerations.
At this point I can neither confirm nor deny some of the features or functionality offered with Windows 10 (stay tuned for future blogs), though want to share some of the announcements and claims.
At first look, I am excited by what I see. One of the touted highlights is the return of the Start menu. I actually looks rather powerful AND user friendly. You can navigate the menu with a keyboard and mouse, use a dedicated tablet mode, or an integrated combination of the two. You can also switch to a dedicated ''tablet mode' that provides a rich touch screen experience. The icons and fonts are enlarged when in tablet mode to enhance finger tip controls. When in touch screen mode, the pop-up key board is automatically enabled. Predictive typing also operates much like on the Start Menu in Windows 8.1.
Interestingly, the Webinar emphasized the migration from Windows 7 to Windows 10, and honestly recognized the limited adoption of Windows 8.1, particularly within the enterprise environment.
Free Upgrade
Perhaps the biggest announcement of the day (which hit the press during late January, albeit without much clarification) is that Windows 10 will be a FREE upgrade.
The current Windows 10 page reads: "Great news! We will offer a free upgrade to Windows 10 for qualified new or existing Windows 7, Windows 8.1 and Windows Phone 8.1 devices that upgrade in the first year! And even better: once a qualified Windows device is upgraded to Windows 10, we will continue to keep it up to date for the supported lifetime of the device, keeping it more secure, and introducing new features and functionality over time – for no additional charge. Sign up with your email today, and we will send you more information about Windows 10 and the upgrade offer in the coming months". With an asterisk.
The bottom of the page clarifies the asterisk: "It is our intent that most of these devices will qualify, but some hardware/software requirements apply and feature availability may vary by device. Devices must be connected to the internet and have Windows Update enabled. ISP fees may apply. Windows 7 SP1 and Windows 8.1 Update required. Some editions are excluded: Windows 7 Enterprise, Windows 8/8.1 Enterprise, and Windows RT/RT 8.1. Active Software Assurance customers in volume licensing have the benefit to upgrade to Windows 10 enterprise offerings outside of this offer. We will be sharing more information and additional offer and support terms in coming months."
The minimal clarification from today's webinar carefully stated "qualified upgradeable devices", suggesting that driver compatibility, and proper licensure for Windows 7 and Windows 8.1, will be driving factors to the free upgrade. The free upgrade will be available to everyone who adopts Windows 10 within one year of the official release date.  As definitive as the "not too distant future". Sometime in 2015.
The approach drives Windows as a Service. The operating system, from Windows 10 forward, will no longer be released as major versions or service packs.  Think device lifetime. Or perhaps a better comparison would be to a Unix operating system (dare I say OS X?). Once you have a release, you may upgrade the features or patches if you believe they best serve your needs. And you may keep upgrading until you reach the limit of your hardware.
The core of the system will adopt Microsoft's 'Universal Application Platform', an operating system consistent across all delivery platforms from micro-devices to fully functional enterprise work stations.  The model effectively changes Microsoft' delivery and support model. Operating systems will no longer be supported for three years following release. Henceforth, support will be based upon adoption of patches and changes as released by Microsoft. There will still be no guarantee regarding driver or application compatibility – in my experience the biggest issue blocking Windows 8.1 adoption.
To support the broad range of device support, the webinar actually marketed several specific devices as being Windows 10 'ready'. Ready for keyboard and mouse, pen, touch or 2-in-1 devices like:
HP Stream 8
Lenovo Yoga 2
Dell XPS with Infinity screen
HP Stream
An ODM custom device built for Carnival's Quantum of the Seas employees.
The Microsoft Surface Hub
Interestingly all of the models touted use the latest processor and component technologies, again suggesting that legacy device migration to Windows 10 could be problematic.
It is unclear how Microsoft will generate revenue using this model, since the bulk of the operating systems related revenue has come from the sale of individual licenses as customers upgraded to each new version. Microsoft is still unclear on cost or fees. They need to replace the revenue somewhere.
There are many, many unanswered questions within this arena before wholesale adoption is the right direction. Pressing someone to decide within a 12 month window should still include the ability to perform a Total Cost of Ownership analysis.
Feature enhancements
Some of the feature enhancements certainly induce me to shift from Windows 8.1 toward Windows 10. Though I am undecided whether Windows 10 is yet the best move from Windows 7. With 7, we have so many compatibility enabling components and tools. Many of the compatibility tools were eliminated with the Windows 8/8.1 release. This will clearly be one of the areas for my eventual testing.
Microsoft has also announced that Microsoft Office components have been rebuilt for touch screen functionality, enabling larger 'handles' and 'buttons' for most of the functions. I look forward to testing this, as soon as it is available, on my touch screen laptop. After I get Windows 10 enabled and operational. I also added evaluation of the new Office package on my Windows 7 desktop, if it becomes available within a reasonable timeframe, and compatibility enables the evaluation.
In Windows 8.1 there is a distinct difference attempting to manage the Start menu, Microsoft Store apps, and Desktop applications. Launching and closing applications, pinning them to the desktop or taskbar, and even resizing them can be a challenge. In many cases the applications themselves explicitly limit both administrator and end-user options. In Windows 10, Microsoft claims that all windows, including Windows applications, App store and cloud based (browser) solutions will have equivalent close, resize, and minimize options managed on the frame border. Definitely a feature I seek and plan to test.
Other statements made during the webinar include:
Integrated Cortana support from the phone to desktop. Microsoft Cortana is a personal assistant feature built for Windows Phone and the Microsoft Band, now integrated into Windows 10.
Action Center messages have been expanded and enhanced.
File Explorer has been enhanced for touch including larger icons and handles, as well as assumptions/prompts when selecting multiple files. Some of the prompts include grouping or pinning file sets as well as zipping files. Some of the features referenced are possible in Windows 7 and 8.1, although often require an informed or trained end-user to affect successfully.
Enterprise Mode for Internet Explorer (EMIE as the operative code name). Using Internet Explorer 11 as the foundation, and supporting backward compatibility to IE 8, EMIE was identified as the fastest path toward Windows 10. Foreshadowing heavily cloud based solutions and services from Microsoft, ala Office365.
Security
Security enhancements continue to be a major selling feature as Microsoft expands their OS. Now labeled Next Generation Credentials (NGC), the interface is moving away from accounts with passwords toward mandatory smart card or phone association (including a statement that android and iOS phones would be supported), pin or biometric solutions (with a nod to Intel facial recognition solutions). Can you envision taking a selfie and then pressing your thumb to the touch screen of your phone in order to access your PC?
NGC is promoted as breach, theft, and phish proof by enabling a true, device centric single-sing-on (SSO) solution. The solution may be integrated with Active Directory, Windows accounts, or Azure Active Directory. Azure Active Directory, as a cloud based solution, got the largest nod during the presentation. Azure is specifically being updated to support Azure AD with NGC, including management of non-domain and BYOD systems.
Stephen Rose also stated that all new systems are being deployed with everything encrypted, and encouraged the use of Bitlocker on all hard drives. For those of you who have taken my Windows 7 or 8/8.1 courses, beware of the extra management decisions that must be considered in order to enable Bitlocker recovery before you deploy a full disk encryption solution within your environments.
A brand new feature entitled Enterprise Data Protection (EDP) was also disclosed. A new means to enable file, folder, or group based encryption without special folders or partitions. Sounds promising. Review required! Windows 10 will act as a broker to 'seamlessly' access encrypted data. This one suggests additional research to identify how NTFS based permissions and Encrypting File Systems will be replaced by Microsoft's new feature. As well as a means to centrally manage encryption keys and recovery solutions.
Deployment Overview
The webinar provided one slide and a quick verbal overview of migration from wipe & load scenarios toward an in-place upgrade process. I am effectively trying the in-place upgrade scenario on my Windows 8.1 touch screen system.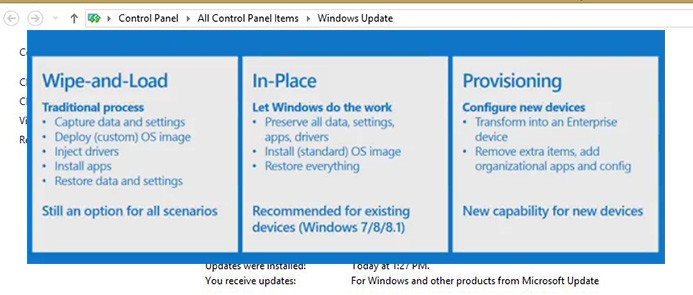 'Managed' in-place upgrade implies something on the order of Azure, an internal WDS, or Config Manager (SCCM) process. Note that the starting hardware and OS platform will be a key element in upgrade process alternatives and development.
The Windows Store will be updated to enable more flexible volume purchasing and distribution, including reclaim and re-use features. The current version of the Windows Store requires each user to maintain a personal Microsoft (e.g. MSN, Live, or Outlook account). It will be interesting to see how the new model enables centralized control for multiple independent systems, and if anything other than the Azure solution for centralized management will be offered.
Windows as a Service
Microsoft proposed new feature and functionality releases, typically accessed by individual users, every four months.  Mission Critical system updates will be offered regularly to enterprise customers that will not include any of the feature or functional upgrades. A third, hybrid, offering will be made available to businesses that wish to evaluate new features, functions or applications on a 120 day trial basis in order to determine business applicability.
It was unclear how individuals and business will be able to evaluate and obtain only relevant fixes, updates, and security patches while still maintaining support through end of device life. Three approaches, even considering the hybrid, don't appear to fit the many retail consumer, small business, and enterprise options previously enabled by Microsoft. It is still unclear how former differences between Critical, Important, Optional, regular and security updates will migrate to the new model and how WSUS equivalent functionality will be handled in an enterprise environment.
At one point Stephen suggested a '5 years new/5 years updated' system support model, though amended his comments to suggest end of device or ownership life. This is certainly an area that needs to be clarified along with the cost model prior to making a large scale migration decision.
Participate in the Technical Trial
You may participate in the Windows 10 trial. Or just keep monitoring announcements and blogs provided by Microsoft. Or follow my blogs at Blogs.InterfaceTT.com.
If you are interested in evaluating Windows 10, sign up for the Windows Insider program:
And be sure to monitor the two most timely and relevant Microsoft sites:
Microsoft Focus
The last twenty minutes of the presentation recapped Microsoft's focus. I heard it the first time, but it didn't hurt to hear where Jeremy Korst (the Windows 10 market manager) is focused. Albeit clearly a marketing presentation, the key elements included:
A common core OS for the next 30 years (Windows is 30 years old in 2015).
Re-engineered as the biggest and boldest solution for enterprise customers.
Windows As a Service
Free for Qualified devices
Best of Windows 7 and Windows 8.1
Universal Application Platform
Released later in 2015, the not too distant future.
My Progress
At this point, I am at hour 3 and on the 8th reboot of my Lenovo laptop installing Windows 10 through the Windows Update process. I have the laptop connected to AC power. The install is 80% complete on a very fast touch screen system with optimal RAM and video settings, and a T3+ network connection. The Windows Update process will need to get much faster before general release.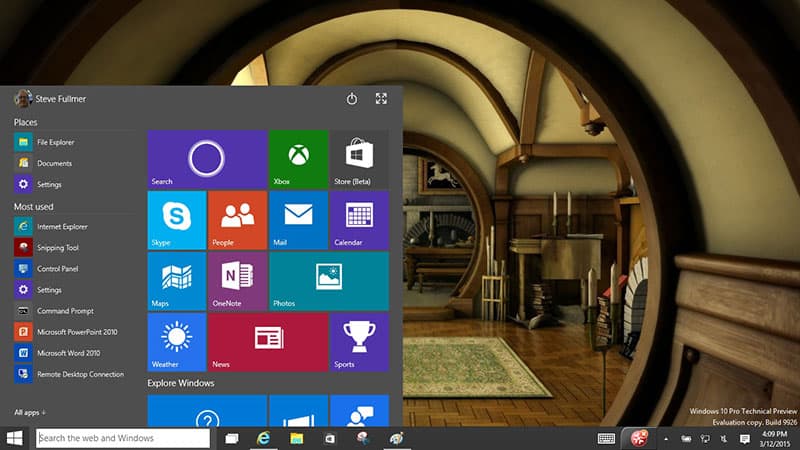 Hurray!  Hour 3.5+. The Windows 10 Technical Preview. A single start menu experience. Can't wait to test, so talk to y'all later.
Hope to see you in the classroom or online!
Steven Fullmer
Interface Technical Training Staff Instructor
For more Windows 10 articles, see the following posts from Interface Technical Training:
Category
Windows 10
,
Windows 8
Tags
Action Center, Active Directory, AD, Azure, Azure AD, Cortana, Dell XPS with Infinity, EDP, EMIE, Enterprise Data Protection, Enterprise mode for Internet Explorer, File Explorer, HP Stream, In-place upgrade, Lenovo Yoga, managed upgrade, Mission critical systems, Next Generation Credentials, NGC, Surface Hub, Technical evaluation, Threat landscape, Touch screen, Universal Application Platform, Windows 10, Windows 7, Windows 8, Windows 8.1, Windows as a Service, Windows Update

0
3852
0
Mark Jacob, Cisco Instructor, presents an introduction to Cisco Modeling Labs 2.0 or CML2.0, an upgrade to Cisco's VIRL Personal Edition. Mark demonstrates Terminal Emulator access to console, as well as console access from within the CML2.0 product. Hello, I'm Mark Jacob, a Cisco Instructor and Network Instructor at Interface Technical Training. I've been using … Continue reading A Simple Introduction to Cisco CML2

0
713
1
This content is from our CompTIA Network + Video Certification Training Course. Start training today! In this video, CompTIA Network + instructor Rick Trader demonstrates how to use cable testers in network environments. Let's look at some tools that we can use to test our different cables in our environment. Cable Testers Properly Wired Connectivity … Continue reading Cable Testers and How to Use them in Network Environments

1
451
3
Hi, my name is Mike Danseglio. I'm an instructor here at Interface Technical Training. I want to talk a little bit about encrypting USB flash drives with Windows 10. The concept of protecting data when it's on a USB flash drive is not a new concept. BitLocker 2-day instructor-led training is now available at Interface: … Continue reading Encrypting a USB Flash Drive in Windows 10