COVID-19 UPDATE: Microsoft Extends Deadlines for Exams and Certifications!
COVID-19 UPDATE: Microsoft Extends Deadlines for Exams and Certifications!
Like This Blog
0

At Interface, we are working closely with Microsoft to help our customers adjust and manage daily work as the coronavirus continues to affect our professional and personal lives. Today, we want to share an update on the steps Microsoft has taken to adapt to the current environment and what that means for you as our valued customer.

Retirement of MCSA, MCSD, MCSE certifications and related exams extended to January 31, 2021
We know many of you and your employees are working toward completing your Microsoft Certified Solutions Architect (MCSA), Microsoft Certified Solutions Developer (MCSD), or Microsoft Certified Solutions Expert (MCSE) certification(s) by the original retirement date of June 30, 2020. Microsoft has extended the retirement date for these specific certifications to January 31, 2021 to give you more time to complete the exams and earn your certification.

Expiring role-based certifications extended by 6 months
If you have a role-based certification that is expiring between now and December 31, 2020, we are extending your certification by six months. So, for example, if your certification is set to expire September 30, 2020, it will now expire on March 30, 2021. Your certification expiration date will be automatically updated, and no action is required on your part. You will be able to view your updated expiration date in your certification dashboard within the next 30 days.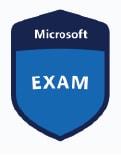 Exam voucher and discount offer expiration dates extended until January 31, 2021
If you have a Pearson VUE delivered certification exam voucher or discount offer that is expiring between March 26 and August 31, 2020, it will be extended until January 31, 2021.
Questions? Call 602-266-8585 and we will help you find what you need.
Category Tags

0
3774
0
Mark Jacob, Cisco Instructor, presents an introduction to Cisco Modeling Labs 2.0 or CML2.0, an upgrade to Cisco's VIRL Personal Edition. Mark demonstrates Terminal Emulator access to console, as well as console access from within the CML2.0 product. Hello, I'm Mark Jacob, a Cisco Instructor and Network Instructor at Interface Technical Training. I've been using … Continue reading A Simple Introduction to Cisco CML2


0
4288
4
In this video, Cisco CCNA instructor Mark Jacob shows how to create a Login and Message of the Day (MOTD) banners in Cisco IOS. The Banner is an interesting feature of the Cisco IOS. You could probably get by without it, but in a commercial environment you want to have it.