New – Updated Interface Superhero Poster
New – Updated Interface Superhero Poster
Like This Blog
0

We've updated the Interface Superhero poster.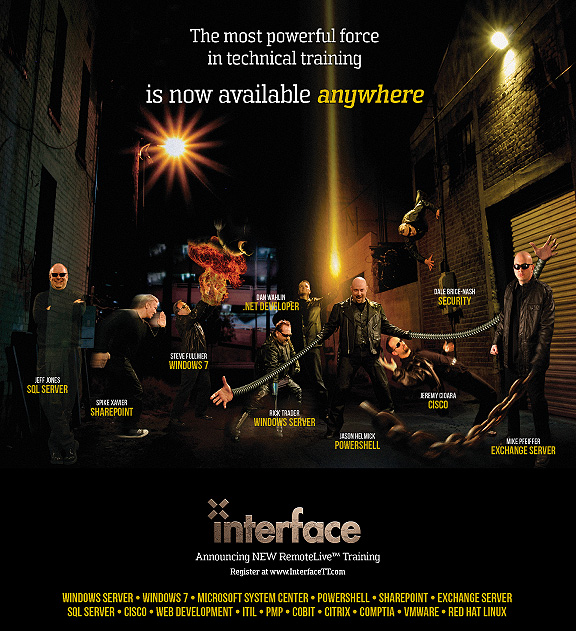 Here's the staring cast: (In alphabetical order)
Jeremy Cioara – Cisco Instructor, CCIE, author and much more
Steve Fullmer – Windows 7 | PMP | CompTia Instructor
Jason Helmick – PowerShell & Systems Instructor
Jeff Jones – Director of SQL Technologies
Mike Pfeiffer – MVP Exchange & PowerShell Instructor
Rick Trader – Systems & Windows 7 Instructor
Dan Wahlin – MVP ASP.NET Developer Instructor
Spike Xavier – SharePoint & Web Instructor



0
4246
4
In this video, Cisco CCNA instructor Mark Jacob shows how to create a Login and Message of the Day (MOTD) banners in Cisco IOS. The Banner is an interesting feature of the Cisco IOS. You could probably get by without it, but in a commercial environment you want to have it.