PMP Certification Exam change 2020 – The Content
PMP Certification Exam change 2020 – The Content
Like This Blog
0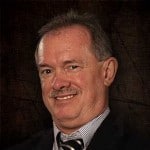 The PMP® certification exam will change dramatically on July 1, 2020.
Current candidates will want to complete the perquisite 35 hours of contact based instruction, submit and have their application approved, and schedule to successfully complete their exam prior to this date or wait until PMI releases more information to Registered Education Providers to assess the value and effort of attempting certification by following the new exam procedure.
Interface Technical Training continues to offer the current examination preparation courses PMPCv6: Project Management Fundamentals and Professional (PMP)® Certification PMBOK® 6th Edition, and will announce new exam preparation option after PMI releases related information and materials availability.
Changes to the PMP exam are based upon research conducted by PMI.  In particular, PMI asked representative project practitioners and organizations about the time spent or the time they expected to spend applying various project management practices.
Shifting exam emphasis is based upon the results of these surveys, and the perceived need to meet the changing needs of project management into the next fifty years (or at least the next exam cycle).
The primary change in the exam will be its movement away from the Process Group emphasis of prior PMP® exams, and toward an emphasis on Principles and Practices.  The five process groups presented in the PMBOK® 5th Edition are Initiating, Planning Executing, Monitoring and Controlling, and Closing.
Candidates have traditionally prepared for the exam by becoming familiar with the forty-nine (49) processes categorized into the five groups, and the process flow between and amongst the processes (referred to as the Project Management Life-Cycle.)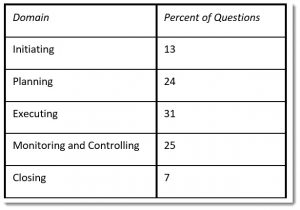 The new version of the PMP exam shifts to a focus on People, Process, and Business Environment according to the following distribution:

For a complete breakdown of the new exam, candidates should download the Project Management Professional (PMP)® Examination Content Outline.
People (42%) are essential to project management, effectively incorporating any practices, principles, and processes that address stakeholders as a whole or specific stakeholder subsets (like team members).  As such, some content is drawn from each of the Human Resources Management, Stakeholder Engagement, and Leadership competencies knowledge areas of the PMBOK™ 6th Edition.  Project and project team governance are incorporated within this exam domain, which suggests an increased emphasis on the soft skills demanded of current project management professionals.
Process (50%) aligns with the current emphasis on PMBOK™ 6th Edition process groups, although it is unclear which, if any of the knowledge areas, may be most impacted.  New topics within this domain will include: Business Value, Change Management, Methodology Selection, and Transfer of project knowledge.
Business Environment (8%) focuses extensively on tools traditionally provided by Business Analysts.  We have previously reported that about 80% of formal business analysts perform aspects of project management, while about 80% of formal project managers perform aspects of business analysis.  Since the job roles overlap, the PMP® exam is recognizing the perquisite skill sets.  Content in this section includes compliance with industry, government and regulatory bodies; delivering value; integration with other projects and external initiatives, and change management.  (I would classify this domain in part an overlap and interface with program, portfolio management and varying PMO structures.)
To some degree PMI pre-determined the changes to the exam through the form of review conducted.  It is clear that the questions distributed in the survey set the stage for the answers, yet the trends identified remain consistent with the changing landscape of project management.
For instance, in the case of the following question, three project life-cycle methodologies were specifically cited (although others exist):
Asked "In your current job role, what percentage of your time do you spend working on projects that are traditional, Agile and/or hybrid?

[Source:  PMI 2019 Global Congress Exam Changes presentation.  Highlights are duplicated from the presentation.]
As a result, exam content will be further decomposed across all three exam domains according to the project approach distributions.
People (42%) : 21% predictive, 10% agile, 11% hybrid.
Process (50%): 25% predictive, 11% agile, 14% hybrid.
Business Environment (8%):  4% predictive, 2% agile, 2% hybrid.
This shifting emphasis suggests that more than half of the existing exam databank will have to be expunged and replaced in the process.
Only PMI-Registered Education Providers (PMI-REPs) will be provided partial access to the new course and exam prep materials.  (Check my related PMI-REP article for the implications before you select a course provider for the new exam content.)
Exam content is not the only change.  The exam layout will also be radically changing, which will potentially introduce a very different exam preparation approach for every candidate.  (Check my related article on this topic, as well.)
I look forward to seeing you in the classroom, or online!
Steven Fullmer
Interface Technical Training Staff Instructor
Steve teaches PMI-PBA: Business Analysis Certification,  PMP: Project Management Fundamentals and Professional Certification, Windows 10, and CompTIA classes in Phoenix, Arizona.
Steve's Video Certification Training Classes at Interface Technical Training:
Project Management Professional (PMP®) Certification Video Training PMBOK® 6th Edition
PMI-PBA Business Analysis for IT Analysts and Project Managers (PMI-PBA)® Certification

0
3859
0
Mark Jacob, Cisco Instructor, presents an introduction to Cisco Modeling Labs 2.0 or CML2.0, an upgrade to Cisco's VIRL Personal Edition. Mark demonstrates Terminal Emulator access to console, as well as console access from within the CML2.0 product. Hello, I'm Mark Jacob, a Cisco Instructor and Network Instructor at Interface Technical Training. I've been using … Continue reading A Simple Introduction to Cisco CML2

0
713
1
This content is from our CompTIA Network + Video Certification Training Course. Start training today! In this video, CompTIA Network + instructor Rick Trader demonstrates how to use cable testers in network environments. Let's look at some tools that we can use to test our different cables in our environment. Cable Testers Properly Wired Connectivity … Continue reading Cable Testers and How to Use them in Network Environments

0
183
0
This video is from our PMI-PBA Business Analysis for IT Analysts and Project Managers (PMI-PBA)® Certification now available at Interface Technical Training. Also see Steve's PMP Project Management Certification Course: Project Management Professional (PMP®) Certification Video Training PMBOK® 6th Edition  Video Transcription: Data Models are part of the elicitation analysis in PMI-PBA. This is the way … Continue reading Data Models in Business Analysis