PMP Exam change 2020 – PMI Digital Delivery Impacts
PMP Exam change 2020 – PMI Digital Delivery Impacts
Like This Blog
0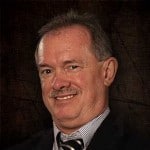 The PMP® certification exam will change dramatically on July 1, 2020.
This blog addresses the Application Process changes and how they may impact you moving into 2020, potentially even before the new exam format is offered. In other words, some of the proposed changes may start to appear for applicants seeking the current exam format.
Current candidates will want to complete the perquisite 35 hours of contact based instruction, submit and have their application approved, and schedule to successfully complete their exam prior to the July 1m, 2020 date or wait until PMI releases more information to Registered Education Providers to assess the value and effort of attempting certification by following the new exam procedure.
Interface Technical Training continues to offer the current examination preparation courses PMPCv6: Project Management Fundamentals and Professional (PMP)® Certification PMBOK® 6th Edition, and will announce new exam preparation option after PMI releases related information and materials availability.
The NEW PMI focus is to offer best-in-class digital delivery by 2021. PMI has already rebranded the logo set, unveiled at the 2019 PMI Global Congress celebrating PMI's first 50 years. A new digital architecture has been internally enabled, and is being expanded to encompass delivery to PMI customers and credential holders.
Features that will directly impact credential applicants include:
Automated application audits.
Digital self-fulfillment of the application process and exam voucher.
Diverse payment methods including PayPal, Apple Pay, We Pay, and others.
Digital assistants, including chat-bots during online processes.
Enhanced application review and scoring with reactive AI.
The first pass of the changes are likely to impact existing credential holders initially, expanding to first time applicants as the process evolves.  The Global Congress presentation implied a reduction in the number of panels/screens, and an aggregation/collapsing of selected information to simplify the process and encourage additional applicants.
While this sounds inviting, the long term challenge that assures only qualified candidates are allowed to attempt exam completion will be offset by PMI's desire to increase pass rates and maintain the viability of the credential to existing credential holders. Merely simplifying and streamlining a process that assures quality in its current form is not simple feat and is likely to go through multiple iterations before it achieves a stable state.
What this means to you, as a candidate, is that you should prepare to complete the application in a single sitting, rather that the historical ability to start and then edit the application across a sixth month period. Visit the site to explore current information requirements and proofs, with a plan toward quickly gathering and submitting them rather than delaying your application efforts across multiple months. The site is likely to change far more frequently throughout 2020 and even into 2021.
Existing credential holders will see changes much sooner, as PMI moves toward the concept espoused by Micromastery. Aimed at credentialed professionals, micro-credentials become stackable certifications (badges) developed by PMI and third party vendors. As promoted, this will enable PMI to eliminate application efforts, eliminate renewals beyond the base certifications, and deliver the training, examination, and credential maintenance entirely via a digital platform.
It is not yet clear which of the existing credentials might be relegated to the status of Micromastery, or decomposed into sub-elements that might be stacked as candidates attempt to complete an expanding library of skillsets.
One model presented a five stage framework, suggesting approximately two year intervals: The proposed sequence offered: entry level, associate, professional, master, and executive. It is as yet unclear how existing credentials will be placed within this framework without losing value or forcing existing credential holders with years of skilled application to 'prove' themselves anew. (We aren't talking about Professional Development Units in this model, so it is unclear how conversions might be provided.)
As you prepare your application for the PMP examination, remain conscious that many of the application process changes are being implemented across the entire PMI infrastructure. Save yourself a few steps by doing some homework before you start the process.
I look forward to seeing you in the classroom, or online!
Steven Fullmer
Interface Technical Training Staff Instructor
Steve teaches PMI-PBA: Business Analysis Certification,  PMP: Project Management Fundamentals and Professional Certification, Windows 10, and CompTIA classes in Phoenix, Arizona.
Steve's Video Certification Training Classes at Interface Technical Training:
Project Management Professional (PMP®) Certification Video Training PMBOK® 6th Edition
PMI-PBA Business Analysis for IT Analysts and Project Managers (PMI-PBA)® Certification

0
3850
0
Mark Jacob, Cisco Instructor, presents an introduction to Cisco Modeling Labs 2.0 or CML2.0, an upgrade to Cisco's VIRL Personal Edition. Mark demonstrates Terminal Emulator access to console, as well as console access from within the CML2.0 product. Hello, I'm Mark Jacob, a Cisco Instructor and Network Instructor at Interface Technical Training. I've been using … Continue reading A Simple Introduction to Cisco CML2

0
626
1
This content is from our CompTIA Network + Video Certification Training Course. Start training today! In this video, CompTIA Network + instructor Rick Trader teaches how to create Dynamic DNS zones in Network Environments. Video Transcription: Now that we've installed DNS, we've created our DNS zones, the next step is now, how do we produce those … Continue reading Creating Dynamic DNS in Network Environments

0
713
1
This content is from our CompTIA Network + Video Certification Training Course. Start training today! In this video, CompTIA Network + instructor Rick Trader demonstrates how to use cable testers in network environments. Let's look at some tools that we can use to test our different cables in our environment. Cable Testers Properly Wired Connectivity … Continue reading Cable Testers and How to Use them in Network Environments