PMP: Change – The Purpose for Projects November, 4, 2014 Video and Presentation Files
PMP: Change – The Purpose for Projects November, 4, 2014 Video and Presentation Files
Like This Blog
0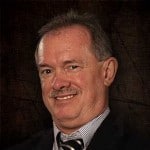 The Project Management Webinar Change – The Purpose for Projects is over but here's your chance to watch the video on our Video Training website:
Video: PMP: Change – The Purpose for Projects November, 4, 2014
Here are Steve Fullmer's presentation files.

0
175
0
This video is from our PMI-PBA Business Analysis for IT Analysts and Project Managers (PMI-PBA)® Certification now available at Interface Technical Training. Also see Steve's PMP Project Management Certification Course: Project Management Professional (PMP®) Certification Video Training PMBOK® 6th Edition  Video Transcription: Data Models are part of the elicitation analysis in PMI-PBA. This is the way … Continue reading Data Models in Business Analysis


0
4242
4
In this video, Cisco CCNA instructor Mark Jacob shows how to create a Login and Message of the Day (MOTD) banners in Cisco IOS. The Banner is an interesting feature of the Cisco IOS. You could probably get by without it, but in a commercial environment you want to have it.