PMP Exam Change Date Announced – PMBOK 6th Edition
PMP Exam Change Date Announced – PMBOK 6th Edition
Like This Blog
0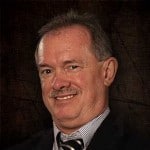 The Project Management Institute (PMI) has announced the cutover date for the new PMP exam that will be based upon the Project Management Body of Knowledge (PMBOK™) 6th edition. March 26, 2018.
---
Starting 2018, Interface will begin delivering the 5-day PMP Certification Course utilizing the PMBOK 6th edition
---
Unlike prior cross-overs, there will be no overlap between the old exam and the new exam availability. (At least not per the initial PMI announcement.) You may take your final attempt at an exam based on the PMBOK™ 5th Edition until midnight, Sunday, March 25th. That is if you can find a testing center that will allow you to schedule on Sunday (a few do, though typically only by prior special arrangement.) Starting Monday, March 26th, at 12:01 AM you may take the exam based on the PMBOK™ 6th edition.
Jump to the bottom of the page, where I offer a sub header entitled "What should guide my choice?" if you want to understand the key elements for your decision.
PMI provides a few more details on their PMP Exam Update page.
Although many exam preparation providers would have you believe that you need to race to complete your credential based upon the PMBOK™ 5th edition due to extensive changes, this approach will aid neither your preparation nor your career.
The material differs extensively, though not dramatically. What does this statement mean?
The project management practitioners who helped to update the PMPBOK™ 6th edition focused as always on providing clarification for the tools and techniques that support most project efforts most of the time. The core of project management has not changed. The five process groups (initiating, planning, executing, monitoring & controlling, and closing) into which project management tools are sorted remain the same. The Ten knowledge areas, other than two minor name changes (Project Time Management became Project Schedule Management and Project Human Resource Management became Project Resource Management) also remain the same. Each of the Knowledge Areas is better sorted and presented to classify Key Concepts, Trends and Emerging Practices, Tailoring, and considerations for Agile/Adaptive environments.
As with most evolutionary efforts, new linguistics arise, explanations for initially complex concepts are simplified, and portions of what was once 'bleeding edge' are now considered 'standards'. All driven by community direction and perception. The PMBOK™ 6th edition models this scenario near perfectly.  The material is simply evolutionary rather than revolutionary.
I have always suggested that students require between 40 and 200 hours of focused effort beyond the mandatory 35 hours of classroom contact to prepare for the exam. Since the exam requires the candidate to answer 200 questions in four hours (no changes here), a certain level of comfort and confidence recalling and applying the material at a steady pace is important to success. Since there are many mental retention and study processes (memorization is only the entry level effort according to Bloom's taxonomy of learning), you need to contextually integrate the material in a manner that is best for you. You need to find the learning process that is ideal for you, and work it to your benefit. External pressures tend to lessen effective learning.
If you have taken our PMPC course, in the past 12 months you have three more opportunities to audit and review the material in order to achieve your credential before the exam cutover:  October 16th, December 4th, and January 15th, 2018.  Each of these classes are available in the classroom or via our remote live technology.
Interface Technology Training policy allows you to audit the same course within 12 months of sitting it. (Ask other vendors if they offer a free re-sit to support your mastery of the subject!) The PMPC 6th edition course is totally new, and is currently not available as an audit option for our students who have taken the PMPC 5th edition course. (Discounts or transition costs to the PMPC 6th edition course for students who sit the PMPC 5th edition course between January 2017 and December 2017 are being discussed.)
You could also review the material by attending our new class focused on PMBOK™ 6th edition content that starts February 26th, 2018. You would be exposed to the new content, which should be no more than a slight contextual challenge if you have already been preparing. This might also help you to determine whether you prefer the PMBOK™ 6th edition context and want to wait for the new exam content.
---
Starting 2018, Interface will begin delivering the 5-day PMP Certification Course utilizing the PMBOK 6th edition
---
The most significant changes are: the lexicon (vocabulary); the re-positioning of some of the inputs, tools & techniques, and outputs within the same or closely related knowledge areas; and the separation of some tools across a divide between predictive and Agile methodology boundaries. There are some tool sets that have simplified lists of examples with which the candidate must be familiar, and a few that dive deeper into the rabbit hole, but no vastly different suites. Since we deliver our course toward mastery rather than merely memorization and question examples, the transition should be straight forward.
Regardless of what any training provider claims, only a small committee truly knows precisely how the exam content will shift. The team that develops the PMBOK™ revisions is separate from the team(s) that develop the certification exams. The PMI Code of Conduct and Ethics prevents sharing exact exam content with anyone, including other credential holders and candidates. As such, sample question content provided by PMI REPs, and other parties are self-created and will evolve significantly during the next twelve months. The Project Management Professional (PMP)® Examination Content Outline is still aligned to January 2016. The expected update will offer added insight, though the exam outlines do not provide detailed sample materials.
Fear of an extensive content revision is the wrong reason for driving toward completion of the PMP® credential before the cutover. Ongoing education, professional development, and an understanding of updated concepts will still be relevant and required.
Timing may be your most important consideration. Some key points, before an associated analysis:
Application preparation will take several hours or days as you gather personal, historical exposure to project management techniques in the format desired by PMI.
Once finalized and submitted, PMI review will take 5 to 10 business days.
You may be audited (PMI audits 10-20% of all candidates as an element of their ISO 9000 based process improvement). If audited, you need to gather all requested information as a single set, and submit the (single) packet for review. Guesstimate a week minimum unless you already gathered most of the materials and evidence as you prepared your application and confirmed that the named references are ready and available to sign the audit materials should you drop into this status.
Once an audit packet is received by PMI, they request 5 business days to process the materials.
Upon application approval, you pay for your exam opportunity (and receive a voucher.)
Once you have the voucher, you may schedule your exam date at a certified testing center. You may select date, time and specific location. The more precise your constraints, the greater the lead time required to schedule your examination.
You may make three attempts to pass the exam within a 12 month period following exam acceptance.
Any of the above timers reset on March 26th, 2018, and you must then continue your process toward the exam based upon the PMBOK™ 6th (You don't lose any of you efforts, they just shift toward the new exam cycle).
You want to spend the significant portion of your time preparing for the exam, not focused upon the administrivia associated with the application and exam scheduling process. A common 'best case' between application and sitting the exam is four weeks. Sixty days might be more common. Work out your timeline and schedule to confirm your availability to study and prepare, as well as deal with the administrivia.
"What should guide my choice?"
You want to take the exam based upon the PMBOK™ 5th
Whether due to exposure, prior experience, course(s) attended, self-study or you believe you are nearly ready – start the application process NOW!
If you haven't taken a 35 hour course based on the PMBOK™ 5th edition, do so in 2017 since most PMI Registered Education Providers will shift to delivery for PMBOK™ 6th edition early during first quarter 2018. 35 contact hours are required for your application.
You spent (considerable) money (and time?) on a course, materials, books, sample exams and do not have the funds or time to repeat the process (so soon). Take advantage of the current resources and increase your efforts.
You have no formal course exposure to the PMBOK™ 5th or 6th editions AND you have lots of time available.
Schedule to take a course at your convenience, start the application process, and start your studying. As you get closer to the exam cutoff, choose which exam version you want to target.
You have limited time available to you between now and February 2018, and haven't begun your application, course, or exam preparation effort or you would like to obtain better insight following expanded disclosures by PMI.
Schedule to take a course based upon PMBOK™ 6th edition from a PMI-REP that has early access to the materials. Explore your options, and select a vendor that will help you to learn content and context, not merely memorization for a changing data set.
I look forward to seeing you in the classroom, or online!
Steven Fullmer
Interface Technical Training Staff Instructor
Steve teaches PMI-PBA: Business Analysis Certification,  PMP: Project Management Fundamentals and Professional Certification, Windows 10, and CompTIA classes in Phoenix, Arizona.

0
3774
0
Mark Jacob, Cisco Instructor, presents an introduction to Cisco Modeling Labs 2.0 or CML2.0, an upgrade to Cisco's VIRL Personal Edition. Mark demonstrates Terminal Emulator access to console, as well as console access from within the CML2.0 product. Hello, I'm Mark Jacob, a Cisco Instructor and Network Instructor at Interface Technical Training. I've been using … Continue reading A Simple Introduction to Cisco CML2


0
4288
4
In this video, Cisco CCNA instructor Mark Jacob shows how to create a Login and Message of the Day (MOTD) banners in Cisco IOS. The Banner is an interesting feature of the Cisco IOS. You could probably get by without it, but in a commercial environment you want to have it.