The Differences Between BI for Enterprises and SMBs
The Differences Between BI for Enterprises and SMBs
Like This Blog
0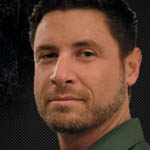 Business Intelligence (BI) systems were originally targeted primarily at large enterprises with tons of data. As BI technology improved, it started to become more accessible to small- and medium-sized businesses (SMBs), who started using BI systems to answer many of the same business questions as their larger, enterprise cousins. After all, business is business: Whether you're a giant enterprise or a 2,000-person company, you still operate many aspects of your business in a pretty similar fashion.
So why is it that some BI systems are specifically targeted at smaller businesses? Why wouldn't any old BI system be suitable for any kind of business? What, specifically, are the differences between an "enterprise BI system" and an "SMB BI system?"
The underlying technologies of these systems are identical. They're all built around a database (specifically, a data warehouse) of some kind, usually incorporate some kind of in-memory analysis engine, and offer reports, scorecards, dashboards, drill-downs, and other user interface elements. There are really two main differences between the "big" systems and their smaller cousins: Scale and design.
Enterprise systems, as you might expect, need to support much larger data repositories since bigger companies produce a lot more data. Scale can make an enormous difference in the price of a BI system, since the data warehouse has to be specifically designed to handle the quantity of data, the supporting hardware often needs to be bigger, and in many cases the BI system consists of numerous discrete parts, like a database server, a Web server, an analysis server, and so forth. BI systems designed for SMBs are usually all-in-one packages that include all of the needed components in a single installation. SMB-targeted BI systems can often run on one or two servers, rather than needing a bunch of machines. Smaller BI systems can still handle copious amounts of data, but they don't need to handle the incredibly amount of data that you'd expect from a larger business.
Enterprise systems are also almost always custom-designed, meaning the enterprise either has to have on-staff BI expertise, or hire consultants to do the work. The custom design is required because enterprises typically have numerous in-house systems that need to be integrated into the BI system. While consultants often start with a common basic foundation, the customization is what tends to set these larger systems apart. SMBs, on the other hand, tend to rely a bit more heavily on BI systems that aren't custom designed. In fact, some BI systems are actively marketed as "appliances," implying a "plug and play" functionality that gets a smaller business up and running more quickly. Just as smaller businesses can often use off-the-shelf software for CRM, bookkeeping, and so forth, they can also take advantage of pre-designed BI systems. That means the SMB often doesn't need on-staff BI expertise, and may not need to hire expensive consultants to get a BI system up and running.
In some ways, SMBs actually have an easier time of implementing a BI system than giant enterprises. Enterprises might expect to spend months getting a BI system designed and implemented; SMBs can often be up and running in a week or so, with the right prepackaged BI system or appliance.

0
692
1
This content is from our CompTIA Network + Video Certification Training Course. Start training today! In this video, CompTIA Network + instructor Rick Trader demonstrates how to use cable testers in network environments. Let's look at some tools that we can use to test our different cables in our environment. Cable Testers Properly Wired Connectivity … Continue reading Cable Testers and How to Use them in Network Environments


0
4289
4
In this video, Cisco CCNA instructor Mark Jacob shows how to create a Login and Message of the Day (MOTD) banners in Cisco IOS. The Banner is an interesting feature of the Cisco IOS. You could probably get by without it, but in a commercial environment you want to have it.