The Value of Project Management Professional (PMP) Certification
The Value of Project Management Professional (PMP) Certification
Like This Blog
1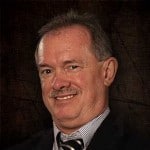 Life is change. Project managers are proactive about change, and therefore about life. A recent Project Management Institute (PMI) survey suggests that 20 million people globally are directly involved in project management work. An additional 1.2 million jobs will be created due to projects each year for the next decade. That's sixty percent growth for those who want help with the math. Greater than global percentage population growth estimates for the same decade. Someone needs to manage the demand and deployment for all the necessary resources to support a growing population.
Yet, an increasing percentage of projects fail. There are simply insufficient experienced practitioners to meet the demand. Founded in 1969, PMI issued the first forty Project Management Professional (PMP) credentials in 1984. By 1990 there were just over 400. In 2011 there are more than 400,000 PMP recipients. Still too few professionals with the knowledge and experience. So in 2003 PMI introduced the Certified Associate in Project Management (CAPM), promoting career entry for recent college graduates. As of 2011, roughly 10,000 CAPM credentials have been achieved.
PMI promotes the Organizational Project Management Maturity Model (OPM3) to assist with increasingly complex and large scale projects. A disproportionate number of larger projects fail without integrated strategic, program and project oversight. Large scale project oversight is guided by a Program Management Office – a team of project and program managers who help to direct strategic, beneficial, and integrated efforts. PMI granted the first Program Management Professional (PgMP) credential in July 2007. Four years later there are 555 certified worldwide. Current CAPM and PMP candidates are examined based upon the Fourth Edition of the Project Management Body of Knowledge, a forty year evolution. Given the demand for strategic portfolio, program and project selection, the Standard for Program Management is already in its third revision within only four years (review closes March 2012). The PgMP credential, in addition to passing a multiple choice exam, requires substantial proof of strategic program related experience, review by a dozen peers, and a juried evaluation of the candidate's qualifications. PMP completion is the clear entry point for gaining PgMP experience.
Commensurate with the demand for strategic project and program expertise, the International Institute of Business Analysis (IIBA) has evolved the Business Analysis Body of Knowledge (BABOK) and the Certification of Competency in Business Analysis (CCBA) and Certified Business Analysis Professional (CBAP) credentials. Founded in 2003, the IIBA supports 10,000 members, about 1/10th of whom hold credentials. Today, the synergy between business analysis and project management is both better understood and more closely integrated thanks to the efforts of active IIBA and PMI memberships.
In order to aid successful project completion, challenged by increasing project introduction and limited expertise, PMI has developed three specialty credentials. The PMI Scheduling Professional (PMI-SP) and PMI Risk Management Professional (PMI-RMP) were introduced in 2008, and the PMI- Agile Certified Practitioner (PMI-ACP) credential was introduced in November 2011. All three tracks address the growing demand for focused project management skills, as well as standardized tools and processes.
The PMI credential and standards processes are certified by the American National Standards Institute (ANSI) and the International Organization for Standardization (ISO) 17024 and 9001:2000 guidelines for examination development, credential maintenance and quality management systems. This assurance aids the brand and the demand.
More than just credentialed, the PMP holder makes a commitment to ongoing education and skills development. Whether through PMI component participation, course attendance or practical application, PMPs are required to recertify with 60 professional development units every three years. This is a commitment to personal growth that facilitates leadership and management by example.
Today it appears that the PMP credential is the most sought after and respected credential within any industry. Amongst corporate executives, more than half cite the demand for experienced PMPs. Hiring and placement agencies cite the need for PMPs amongst the top three skill sets. Just checked – more than 15,000 PMP postings are listed on each of three different global job search websites.
Looking to make a difference? Looking for a secure career? Seeking to be sought? The PMP and related course tracks are a sure investment.
For continuing Project Management options, read Beyond your Project Management Professional (PMP) Certification.
Enjoy!
Steven M. Fullmer, PMP – Staff Instructor
Interface Technical Training Phoenix, AZ

0
183
0
This video is from our PMI-PBA Business Analysis for IT Analysts and Project Managers (PMI-PBA)® Certification now available at Interface Technical Training. Also see Steve's PMP Project Management Certification Course: Project Management Professional (PMP®) Certification Video Training PMBOK® 6th Edition  Video Transcription: Data Models are part of the elicitation analysis in PMI-PBA. This is the way … Continue reading Data Models in Business Analysis


0
71
0
In this video, PowerShell instructor Jason Yoder shows how to add Methods (PSMethod) to your code using free software that's added into the PSObject. For instructor-led PowerShell courses, see our course schedule. Microsoft Windows PowerShell Training Download the Building Methods PowerShell script</a> used in this video. <# ╔══════════════════════════════════════════════════════════════════════════════╗ ║ ║ ║ Building Methods ║ ╟──────────────────────────────────────────────────────────────────────────────╢ … Continue reading How to Build in a PSMethod to your PowerShell Code