Ticket Backlog Nightmare! How do I get out of this?
Ticket Backlog Nightmare! How do I get out of this?
Like This Blog
0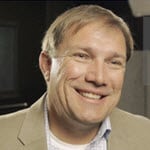 I suspect few readers of this blog can say they've never had a ticket backlog at the service desk. Ticket backlog is a frustrating situation, and I get asked a lot about some strategies on how to get a better handle on it.
Here are some tips and advice to not only reducing the backlog, but keeping it manageable in the future.
Service Level Agreements. It all comes down to customer expectations and value for the customer. SLAs are not new, but two things that are often overlooked include the internal agreements (Operational Level Agreements) and vendor contracts (Underpinning Contracts) that may be required to meet the service targets. Get these in order, and you might be amazed at the increase in meeting service levels, which can lead to more efficient prioritization and ticket resolution.
Metrics and Reporting. With Service levels, also implement measures to identify, collect, report and act on various metrics and key performance indicators that are important to the business. Check daily, weekly and monthly to ensure that the indicators in place are trending in the right direction. Particularly pay attention to ticket flow by priority and category – this can give you some clues as to where to focus improvement efforts.
Tiered support. Defined levels of support (i.e. L1, L2, etc.) with clearly defined scope and expectations ease the pain of escalations. Since the Service Desk typically owns the incident and request processes, it is most likely that the service desk is level one. The more technical the level, the higher the number (most often, but not always).
Process models. There are two types of calls to the service desk: a customer/user is experiencing an incident, or they are calling for a request. Incidents and requests are different needs, and should be handled as such. Manage these in different queues, and possibly even different resources, hence, process models for each.
Root Cause Analysis (RCA). Many incident tickets get held up while conducting RCA. There's a process for that called problem management. The goal of this process is to reduce the number of recurring incidents, or minimize the pain on those incidents that cannot be avoided. An important thing to remember about problem management is that your level 2/3 resources should be working these. Why? First, you're deeper technical skills are often required to conduct RCA; and second, if you have your level 1 resources on problem tickets, this takes away their ability to focus on their number one concern which is restoring service and dealing with service requests.
Information recall. AKA knowledge management. You don't have to have a fancy expensive tool to accomplish this (although a tool is very helpful here). What are the basics? Have a place for service desk agents to turn to for information on services, workarounds to known errors, supplier contacts, or any information that might be needed to handle calls quickly and efficiently. Most service management tools (#8 below) provide this capability.
Automated alerts. Also known as event management, design and implement monitoring systems that can actually catch incidents before they affect customers, allowing your support teams to tackle the issues before customers are ever impacted.
Management tools. Although automated alerts are often part of your management tool set (noted above), I'm talking specifically about service management tools that help you manage services and processes. There are many to choose from, so leverage the tool as much as possible. You've heard the old saying "a fool with a tool is still a fool,' so ensure you have done your process diligence before jumping into the automation.
Staffing considerations. Three important aspects of your staffing plan should include 1) know who your queue clearers are and get them involved, 2) reward staff with recognition for jobs well done, and 3) let people help you improve the process!
Training. Last but not least. Staff needs training to do their jobs. Although it's hard to beat 'on the job' learning, there are certifications and courses tailored towards your service desk.
As always, there are numerous other tips, tricks and ideas to help you tackle your ticket backlog. I've shared my top ten, what would you add?
Mark Thomas – Director of Business Services
Interface Technical Training

0
3794
0
Mark Jacob, Cisco Instructor, presents an introduction to Cisco Modeling Labs 2.0 or CML2.0, an upgrade to Cisco's VIRL Personal Edition. Mark demonstrates Terminal Emulator access to console, as well as console access from within the CML2.0 product. Hello, I'm Mark Jacob, a Cisco Instructor and Network Instructor at Interface Technical Training. I've been using … Continue reading A Simple Introduction to Cisco CML2

0
71
0
In this video, PowerShell instructor Jason Yoder shows how to add Methods (PSMethod) to your code using free software that's added into the PSObject. For instructor-led PowerShell courses, see our course schedule. Microsoft Windows PowerShell Training Download the Building Methods PowerShell script</a> used in this video. <# ╔══════════════════════════════════════════════════════════════════════════════╗ ║ ║ ║ Building Methods ║ ╟──────────────────────────────────────────────────────────────────────────────╢ … Continue reading How to Build in a PSMethod to your PowerShell Code

0
249
1
In this video, Cisco CCNA & CCNP instructor Mark Jacob shows how to troubleshoot OSPF Adjacency issues by showing the distance between routers with the show ip ospf neighbor command.