Windows 10 – Release Slated for July 29
Windows 10 – Release Slated for July 29
Like This Blog
0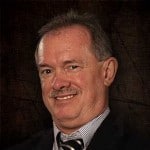 Rick Trader, Mike Danseglio and myself, are all closely monitoring the progress towards Windows 10 official release. We want to bring you information and course availability as quickly as possible.  Windows 10 is a significant departure for Microsoft across every realm:  integration, marketing, deployment, training, support …
We are most interested in providing you with the experienced, hands on training that you deserve and expect. Thus far, no courseware from Microsoft or the major players. There is an early overview for IT Professionals from the Microsoft Virtual Academy if you have or wish to create a Microsoft account.
The release date for Windows 10 was announced on Monday, June 1st, and rather than repeating information available elsewhere, take a look at the two following articles – from Microsoft and C/Net – with reasonable overviews.
Hello World:  Windows 10 Available on July 29
C/Net shared Microsoft Windows 10 finally has a release date
You can now pre-register for a copy on each machine that you own, and it will automatically download once available. You may cancel the reservation at any time prior to the release date.  You may find information regarding the free upgrade directly from Microsoft. or using the small Windows icon that should have appeared in the system tray at the bottom right corner of your system.
Before you update, or even place the reservation, you will want to check your system for compatibility with Windows 10. Since Windows 10 is free (for the first 12 months) to any registered copies of Windows 7 or Windows 8/8.1, Microsoft has deployed an update that should have created a small Get Windows 10 logo on the bottom right corner of your system tray.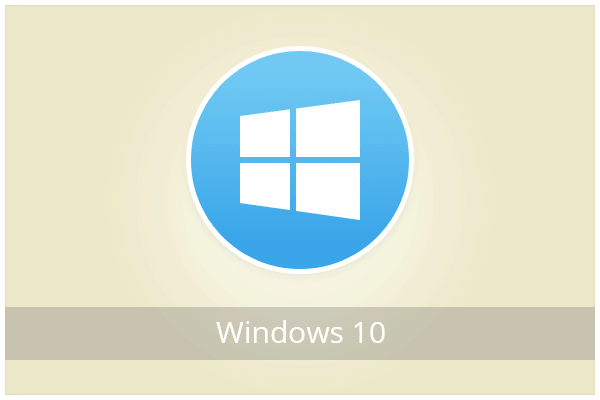 If you click the icon, you will be prompted to reserve your copy of Windows 10. Before you make the reservation, select the menu icon on the top left corner of the panel and run the free compatibility check. This will inform you if there are any hardware deficiencies, driver incompatibilities or other recognized issues that may arise if you install Windows 10. At least you will know before you make the leap.

Menu Icon
If your corporation controls update deployment, a sample of the Windows 10 compatibility applet with screen shots can be found at AddictiveTips.com. This will at least let you take a look at the process.
What if you don't have the Get Windows 10 icon?
Several possibilities. The most common of which is that you are not set to get automatic Windows updates, or your updates are not current. Check the Windows 10 FAQ for more details as well.
Directly from the FAQ:
Why don't I have the Get Windows 10 app?
"If you don't see the Get Windows 10 app on your PC, it might be because:
Your device isn't up-to-date with at least Windows 7 SP1 or Windows 8.1 Update.
Windows Update is turned off or is not set to receive updates automatically.
You've blocked or uninstalled the necessary Windows Update functionality.
Your device is not running genuine Windows.
Running Windows Update and installing any available updates will fix the first three issues. Need more help? Go to our Windows Community Forum.
PCs that we determine cannot run Windows 10 will not see the Get Windows 10 app before July 29, 2015. After July 29, 2015, we'll enable the icon in the system tray. This is to help ensure that you can easily check your PC's compatibility if you choose.
If your device is managed as part of a school or business network, please check with your IT administrator about upgrading to Windows 10."
I have Windows 7.1 Ultimate with SP1, fully licensed and activated with my MSN/MCP account. I have run updates twice, and even checked for optional updates. My concern is that we have blocked a relevant update, or that my hardware and drivers might not be compatible. Driver compatibility has been my concern all along. Microsoft's marketing campaign for Windows 10 highly emphasizes new systems with the latest technology. It looks like a hardware refresh is in store at Interface Technical Training.
More research and updates to follow…  next will be an extra effort to make sure I have the latest Microsoft updates and an attempt to get the Get Windows 10 offer on both my Windows 7 and Windows 8/8.1 systems.
Hope to see you in the classroom or online!
Steven Fullmer
Interface Technical Training Staff Instructor
For more Windows 10 articles, see the following posts from Interface Technical Training:

0
3859
0
Mark Jacob, Cisco Instructor, presents an introduction to Cisco Modeling Labs 2.0 or CML2.0, an upgrade to Cisco's VIRL Personal Edition. Mark demonstrates Terminal Emulator access to console, as well as console access from within the CML2.0 product. Hello, I'm Mark Jacob, a Cisco Instructor and Network Instructor at Interface Technical Training. I've been using … Continue reading A Simple Introduction to Cisco CML2

0
272
2
In this video, Security Instructor Mike Danseglio demonstrates how to use BitLocker in Window 10 to secure files on a USB Flash drive that adhere to stricter data protection requirements as found inside Government entities. BitLocker 2-day instructor-led training is now available at Interface: BITLOCK: Planning and Deploying BitLocker Drive Encryption Training Video Transcription: Hi. … Continue reading Government Edition – Encrypting a USB Flash Drive in Windows 10

1
451
3
Hi, my name is Mike Danseglio. I'm an instructor here at Interface Technical Training. I want to talk a little bit about encrypting USB flash drives with Windows 10. The concept of protecting data when it's on a USB flash drive is not a new concept. BitLocker 2-day instructor-led training is now available at Interface: … Continue reading Encrypting a USB Flash Drive in Windows 10