Windows 8.1 Exams Retirement Announced
Windows 8.1 Exams Retirement Announced
Like This Blog
0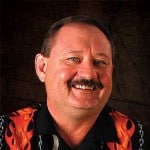 Microsoft has announced due to the overlap of the Windows 8.1 and Windows 10 exams, the Windows 8.1 upgrade exams 70-689 Upgrading Your Skills to MCSA Windows 8 and the 70-692 Upgrading Your Windows XP Skills to MCSA Windows 8.1 will retire on 31 January 2016. . As well as the Windows 8.1 MCSA exams 70-687 Configuring Windows 8.1 and 70-688 Supporting Windows 8.1 will retire on 31 July 2016.
The first Windows 10 exam, 70-697 Configuring Windows Devices is about to finish its beta phase and should be release soon. The second exam 70-698 Planning for and Managing Windows Devices is nearing completion.
For instructor-led Windows Server 2012 Training, see our class schedule.
Until next time, RIDE SAFE!
Rick Trader
Windows Server Instructor – Interface Technical Training
Phoenix, AZ

0
172
0
In this video, you will gain an understanding of Agile and Scrum Master Certification terminologies and concepts to help you make better decisions in your Project Management capabilities. Whether you're a developer looking to obtain an Agile or Scrum Master Certification, or you're a Project Manager/Product Owner who is attempting to get your product or … Continue reading Agile Methodology in Project Management

0
1283
3
For more SharePoint training videos in this series, see: Part 1 – Using Navigation Controls in a Collaboration Site in SharePoint Part 2 – Using Navigation Controls in a Publishing Site in SharePoint Part 3 – Configuring SharePoint Navigation in a Publishing Site – Activating the Publishing Feature Part 4 – » How to Configure Navigation in … Continue reading How to Configure Navigation in SharePoint Publishing Sites

0
471
1
In this video, Cisco CCNA instructor Mark Jacob show how to find and fix misconfigured subnet masks in a typical IT network environment. Mark Jacob Cisco and CompTIA Network + Instructor – Interface Technical Training Phoenix, AZ