ITIL – Building a Service Catalog in 4 steps, Part 3
ITIL – Building a Service Catalog in 4 steps, Part 3
Like This Blog
4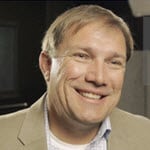 In the first two parts of this blog series, we reviewed the four steps we used to deploy and manage our first Service Catalog.
Part 1: Get something out there. Step 1.
Part 2: Refine the information. Steps 2 and 3.
Now I'd like to outline some key takeaways that might help. Step 4.
Once you get this going with you Service Catalog, you have to stay on it. After all of this, we certainly had a lot of work to do in other process areas, notably Service Level Management, Incident and Request (honorable mentions include Event Management, Access Management, Availability Management, and Capacity Management). However, without a working catalog to help our customers (and us) understand what our value was, we couldn't touch these processes.
There are many approaches to launching your first catalog, and they all have merit. The important aspect of how you determine to do this is driven by your customer needs balanced with the resources available.
Thinking back on this endeavor, I'd like to share with you my top ten points to remember about your service catalog:
Get something out there now: you can modify this based on demand patterns and customer feedback, but having the catalog visible to the customers is key
Managing the Service Catalog is a process: design it, launch it, and manage it like any other Service Management process (and use Business Analysts to assist)
Think of the catalog as the "3 Ring Binder" in your hotel room: make it visible and understandable to your users and customers
Remember, this is published to your customers: think of them when you are building it and get their input, remember that the portal must be easy to navigate
The catalog is not simply a list of applications: Services are what the customers are paying for (think Email versus Exchange)
This is not a "one and done" effort: the catalog will always be changing; therefore integrate it with other processes such as Change Management
Identifying and assigning roles is paramount: know who does what, and how they do it (RACI charts are often helpful here)
Self-help will be a huge winner: allow your customers and users to complete their own requests through the use of forms and workflows
The catalog cannot survive without other processes: integrate change, release, incident, request, and others to build a complete customer focused capability
Looking for examples? Try higher education institutions
I hope this series has been helpful. My goal is not to dictate a standard industry approach to launching a Service Catalog, rather to offer an example of my first experience. Remember, you design your launch by using several influencing factors: 1) what's best for your customers, 2) leverage your capabilities and resources, and 3) take action!
Mark Thomas – Director of Business Services
Interface Technical Training

0
3774
0
Mark Jacob, Cisco Instructor, presents an introduction to Cisco Modeling Labs 2.0 or CML2.0, an upgrade to Cisco's VIRL Personal Edition. Mark demonstrates Terminal Emulator access to console, as well as console access from within the CML2.0 product. Hello, I'm Mark Jacob, a Cisco Instructor and Network Instructor at Interface Technical Training. I've been using … Continue reading A Simple Introduction to Cisco CML2

0
71
0
In this video, PowerShell instructor Jason Yoder shows how to add Methods (PSMethod) to your code using free software that's added into the PSObject. For instructor-led PowerShell courses, see our course schedule. Microsoft Windows PowerShell Training Download the Building Methods PowerShell script</a> used in this video. <# ╔══════════════════════════════════════════════════════════════════════════════╗ ║ ║ ║ Building Methods ║ ╟──────────────────────────────────────────────────────────────────────────────╢ … Continue reading How to Build in a PSMethod to your PowerShell Code

0
249
1
In this video, Cisco CCNA & CCNP instructor Mark Jacob shows how to troubleshoot OSPF Adjacency issues by showing the distance between routers with the show ip ospf neighbor command.