Summer Slump for PMP Project Managers
Summer Slump for PMP Project Managers
Like This Blog
0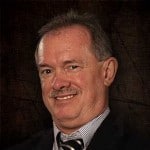 Yesterday I attended a fantastic teleconference titled Summer Surge: 10 Strategies to Beat the 'Summer Slump' by my mentor Darren Hardy. The content got me to thinking more deeply about the term 'Enterprise Environmental Factors' related to Planning Human Relationship Management.
For instructor-led PMP Certification training see our Project Management course schedule.  
Darren's presentation shared some extremely noteworthy statistics regarding human behavior and motivation that is fairly universal during the summer months. I often share concepts associated with circadian rhythms and work planning in my course and in webinars. (For instance: The Wayback Machine – A look backward and then forward at scheduling.) Darren's material provided some additional fodder for thought and investigation.
Throughout human history, the Dog Days of Summer – marked by the point on the calendar when the star Sirius rises at the same time as the sun – has been associated with inactivity, disaster, and a decline in productivity. Financial experts coined the phrase the Summer Doldrums, since financial markets consistently decline between May and October.
Statistics gathered by the American Express Open forum demonstrate even more precise impacts:
Productivity drops by 20%
Employee attendance drops by 19%
Projects take longer by 13%
Lunch hours increase by 2.6 times (that's 156 minutes to have a salad or sandwich and walk around the block!)
Personal shopping during work hours increases 200%
Personal trips increase by 130%
And searching for another job increases by 120% (this has to affect employee commitment??)
My initial research suggests that Project managers need to spend time beyond topics suggested within the PMBOK™ 5th Edition in order to better understand team motivation.
The PMBOK™ 5th Edition lists the following environment factors (recognizing that the list serves as examples rather than a closed group).
Organizational culture and structure
Existing human resources
Geographical dispersion of team members
Personnel administration policies
Marketplace conditions.
For starters take a look at the American Express Open Forum for a few new ideas. There are several great articles under the section Building Your Team. For instance, An Unlikely Way to Build Company Culture: Get Out of the Office, as suggested by a response to their survey results. Within the Building Your Team subsection titled Leadership I have already book marked a dozen articles that I will read later.
PMI.org recommends additional resources within the Human Resource Management  category, so I looked into a few to see if they talked about season impacts or cycles on human productivity. Most address human resource management, project politics, management methodologies and models, and emotional intelligence.
Two in particular looked promising. Given the highest retail cost amongst the entire offerings list, they are probably the least acquired or read. One offered online PDF review – the next stop on my quest.
In his book Project Success: Critical Factors and Behaviors, Emanuel Camilleri dedicates Chapter 13 to Employee Commitment and Participation. Employee commitment is considered a key prerequisite for the successful completion of projects.  As might be expected the content heavily emphasizes bi-directional relationships amongst the team members, the project manager and the organization, as well as the individual commitment of the team members themselves.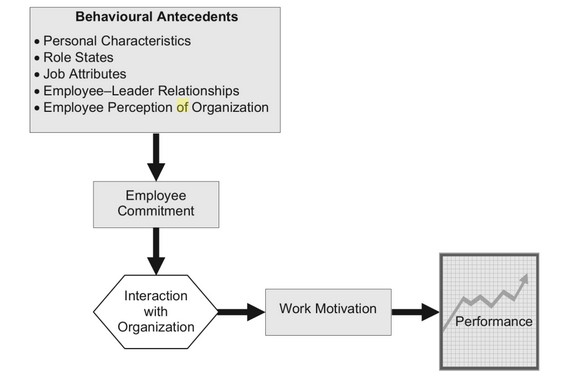 [Project Success: Critical Factors and Behaviors, Emanuel Camilleri, pp. 259]
Yet, even Mr. Camilleri's highly lauded book seems to focus on human interaction, with little insight into the biochemistry, perceptions, and external influences that historically affect human focus and effort.
Sharon De Mascia's book Project Psychology comes highly recommended for project leaders seeking to understand human psychology while improving their people skills. I searched for an extract or additional insight and found a good review by Dr. Greg Mulhauser, Managing Editor of Counseling Resource, Sharon De Mascia on Project Psychology. Dr. Mulhauser describes the book as an extended literature review rather than providing specific insights. I've added the book to my possible resource list, but moved on for more direct results.
I started to search for 'Summer Slump and Human Motivation'.
Almost immediately I landed on a set of three articles published as a set that provide a scholarly analysis of incentives as a form of human motivation based on an analysis by Alfie Kohn entitled Why Incentive Plans Cannot Work, and responses to his article. The bibliography alone made this article set worth both printing and bookmarking. My summary of the analysis – rewards and incentives are insufficient alone to promote individual productivity and might produce either no or negative results. Clearly human motivation is not as clear as Maslow, McGregor, or Herzberg might suggest.
If you really want to dig into motivational psychology, subscribe to Motivation and Emotion published bi-monthly by Springer Press since 1977. Though I didn't find anything specific to 'summer slump', there are multiple articles related to motivation associated with light, temperature, daily and diurnal activities, time series, and patterned efforts. The results to affect motivation given varying environments and demands all appear consistent with Darren's advice: plan and schedule focused efforts that take into account both internal and external factors, then reinforce the plan through pre-meditated and self-reinforced repetition.
There are several articles that provide advice for beating the summer slump that are consistent with best project management practices. Amongst them:
Yet most solutions tend to address organization policy and implementation rather than personal motivation.
Now that I have done some more research, I truly appreciate Darren Hardy's strategies, a subset of which are paraphrased below.
Schedule time to reset, revitalize and recover.
Switch on or switch off. Fully focus on work at work, and play at play.
Create a summer schedule – not a summer environment.
Make plans for your family (and others) – set summer boundaries.
Use your calendar effectively. Before you start your day, plan it and follow the plan.
Compress your intensity. Work four intense 10 hour days so you can create 3 day weekends – but just for the summer months where you want more 'outside' time.
Start work 2-3 hours earlier once or twice a month – take advantage of the extra sunlight.
Summer is about fun – so create some 'fun' competitions to inspire effort.
Assemble your team into growth groups – working together helps to create the environment.
The first step toward positive change is awareness.
Now that you know just a little more about the summer slump, go and make a difference.
I look forward to seeing you in the classroom, or online!
Steven Fullmer
Interface Technical Training Staff Instructor
Steve teaches PMP: Project Management Fundamentals and Professional Certification, Windows 7, Windows 8.1 and CompTIA classes in Phoenix, Arizona.
Category
PMP Project Management
Tags
Darren Hardy, doldrums, focus, Herzberg, Maslow, McGregor, motivation, PM, PMI.org, PMPC, Productivity, Project Management, psychology and motivation

0
3794
0
Mark Jacob, Cisco Instructor, presents an introduction to Cisco Modeling Labs 2.0 or CML2.0, an upgrade to Cisco's VIRL Personal Edition. Mark demonstrates Terminal Emulator access to console, as well as console access from within the CML2.0 product. Hello, I'm Mark Jacob, a Cisco Instructor and Network Instructor at Interface Technical Training. I've been using … Continue reading A Simple Introduction to Cisco CML2