Getting those PDUs – Professional Development Units
Getting those PDUs – Professional Development Units
Like This Blog
0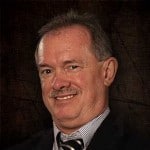 Shout out to the sales and marketing personnel at Interface Technical Training who inspired this blog…
They continually receive the question, "What counts toward PMI Professional Development Units?"
The answer is usually 'it depends', since credential holders self report. This blog will at least clarify which Interface Technical Training courses comply with PMI guidelines based on history, evidence, and the current reporting guidelines.
As always, the definitive source is the Project Management Institute Continuing Certification Requirements (CCR) Program.
There will be updates to the CCR Program effective in December 2015. You can learn more about the new requirements from PMI. They are based on the PMI Talent Triangle.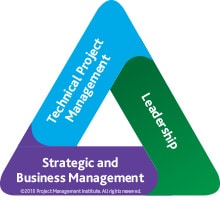 You may also dig into the details of the new CCR program to better explain why you need to apply additional educational focus moving forward with your recertification.
You will need at least 8 PDUs each in the Technical Project Management, Leadership, and Strategic Business Management arenas starting at the end of 2015. These will apply to toward the 60 total PDU's required each three years.  The total number of PDU (hours) that may be reported with the Giving Back category has decreased. Giving Back includes Volunteering, Creating Knowledge, and Working as a Professional (in Project Management). You will simply need to spend more time being mentored, instructed, and guided by skilled educators and trainers.
Interface Technical Training curricula perfectly fits the bill! As a PMI Registered Education Provider (REP 2961), several of our courses are reviewed by PMI for compliance with educational and PDU content.
Effectively any class that enhances your Project management, business analysis and management and technical management of project environments may be reported for PDUs.
This would clearly include our following course offerings:
And don't forget our multiple video offerings that you may attend as live broadcasts, recorded webinars, or pre-recorded video series. You can find a broad range of offerings on our video training site.
Several of our video offerings include Registered Education Provider information for the reporting of PDU's, including:
Several other video series comply with the requirements for Strategic Business Management or Leadership, including:
Remember, according to the PMBOK 5th Ed ™, a project manager's skills should include the ability to communicate sufficiently with technical subject matters experts within your industry, area of focus or chosen career field. As such, IT project managers may find a broad range of platform, technical and tools courses that enhance or supplement you technical project abilities. Interface Technical Training employs THE subject matter experts in many of our technology courses, offering a clear advantage whether developing technical vocabularies or t he ability to design and lead effective technical projects.
Consider for instance:
Effectively, any of the Interface Technical Training courses might be reportable as career development efforts if they directly enhance the nature of your ability to expand and deliver technical outstanding projects.
Return to our training schedule frequently as Interface Technical Training Project, Business and Leadership course offering and webinar series continue to expand through 2015 and beyond.
I look forward to seeing you in the classroom, or online!
Steven Fullmer
Interface Technical Training Staff Instructor
Steve teaches PMP: Project Management Fundamentals and Professional Certification, Windows 7, Windows 8.1 and CompTIA classes in Phoenix, Arizona.

0
3774
0
Mark Jacob, Cisco Instructor, presents an introduction to Cisco Modeling Labs 2.0 or CML2.0, an upgrade to Cisco's VIRL Personal Edition. Mark demonstrates Terminal Emulator access to console, as well as console access from within the CML2.0 product. Hello, I'm Mark Jacob, a Cisco Instructor and Network Instructor at Interface Technical Training. I've been using … Continue reading A Simple Introduction to Cisco CML2

0
183
0
This video is from our PMI-PBA Business Analysis for IT Analysts and Project Managers (PMI-PBA)® Certification now available at Interface Technical Training. Also see Steve's PMP Project Management Certification Course: Project Management Professional (PMP®) Certification Video Training PMBOK® 6th Edition  Video Transcription: Data Models are part of the elicitation analysis in PMI-PBA. This is the way … Continue reading Data Models in Business Analysis