Microsoft OneDrive: Removing PCs
Microsoft OneDrive: Removing PCs
Like This Blog
0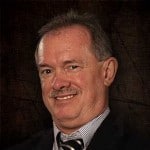 Microsoft announced a reduction in OneDrive storage space offerings for both free and paid plans in November 2015. Microsoft's goal appears to be migration toward Office365 storage, while using OneDrive for lesser, temporary or occasional file transfer conditions.
For instructor-led  Microsoft training, see our complete course schedule.
OneDrive users need to more carefully plan their use of OneDrive, beyond the synchronization warnings I issued in a previous blog.
Unlike iTunes™ and some other free synchronization services that control access through the count of actively synchronized systems, Microsoft's model appears to be based upon storage space used and the nature of the content stored within the space provided or acquired.
Nevertheless, synchronizing multiple systems raises the probability of exceeding allowed storage capacities. Given that Microsoft intends to decrease or delete file storage during early 2016, now might be a great time to review your storage content in OneDrive, and to delete any systems for which you do not need the synchronized storage space (or for which you have identified an alternate personal or enterprise solution – like Work Folders.)
The best method to manage OneDrive space and synchronized systems is via the web/cloud interface.
Navigate to OneDrive Live and select the SignIn option at the top right of the site.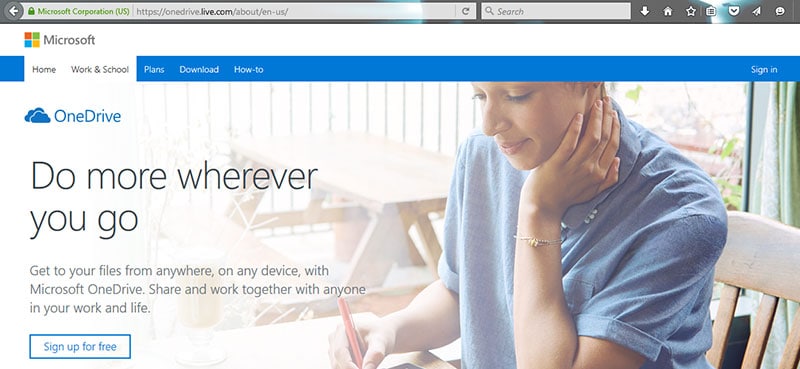 Once you have accessed the site, you can review and manage file storage and remove files through the Files link in the left navigation panel.

This will not remove files from the systems through which you have been managing synchronization with OneDrive, until you reconnect using your Microsoft account. This will, however, provide you with a central location to identify and manage the entirety of your synchronized files. Note the presence of LON-CL1 and LON-CL2 listed under PCs in the above screenshot.
You could also remove files from the OneDrive folder on a local system, but they would not be removed from the Cloud file entry until all synchronized systems have had the files removed (unless they are all accessing the Cloud system by being on and actively connected simultaneously – which is a less likely and uncommon scenario.)
You might also wish to view your total file usage by selecting the Manage Storage link located at the bottom of the left navigation panel.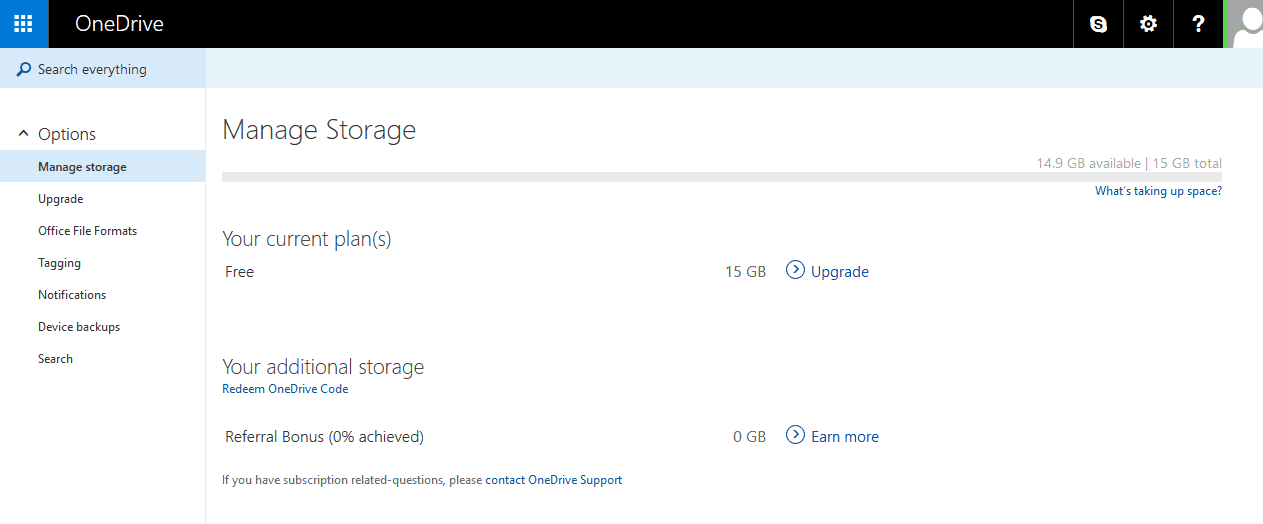 You may also upgrade to paid storage plans, expand or alter the file formats supported, tag files, change synchronization notification options, and manage device backups. I do want to note that Microsoft is reducing allocated storage capacities in part due to their claims that several people were/are abusing the device backup feature by using terabytes of space for system backups. It is unclear how device backup features may (or may not) be supported in the future. You want to clean up your OneDrive space to protect only essential data that doesn't fall within the realm of system recovery or recreation scenarios.
Since there is no way to uninstall OneDrive from a Windows 8/8.1 or Windows 10 system, you may choose to suspend synchronization through the Cloud interface. Even if you disable OneDrive through group policy, the Cloud interface remembers prior synchronizations and retains any files that were previously synchronized.
You can easily remove a PC from the synchronization process, though only through the Cloud interface. The removal is temporary if the system continues to be accessed using a Microsoft Account for authentication. Once Microsoft Account authentication is successfully completed, a OneDrive connection will be established unless OneDrive is disabled in Group Policy. (See my prior blog for instructions on affecting this change).
To remove a PC from OneDrive synchronization, follow this procedure:
Merely select a PC from the PCs list in the left navigation panel. Once you have selected a PC, you can look at synchronized files if the system is actively connected, and/or remove the PC from synchronization by merely selecting the Remove PC button. You are offered a warning that indicates you will need to add the PC back to the list once you remove it, by merely reconnecting to OneDrive using a Microsoft account from the desired system.

As an example, I removed both LON-CL1 and LON-CL2 that are used for Windows 10 demonstration purposes. The following screen shot shows that both PCs were removed, but the files are still present in the Cloud folders.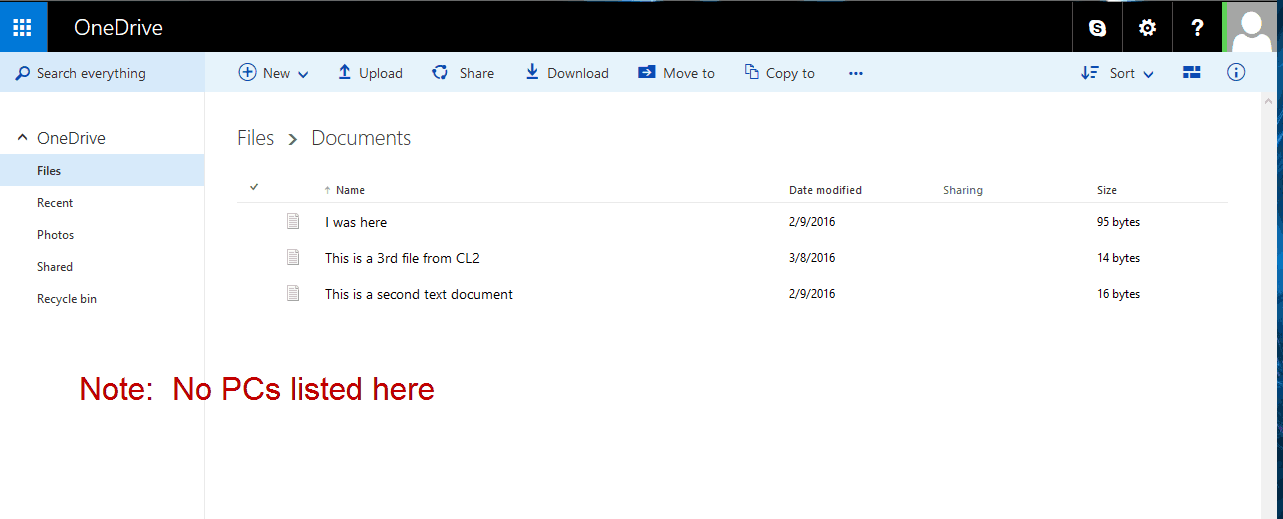 You may now go through the Files, Recent, Photos, and other listed file repositories to move, delete, or potentially edit the files (the last alternative works for some file formats only if you have an integrated Office365 solution).
You may now access each of the systems for which you wish to maintain OneDrive synchronization and synchronize the cleaned folder repositories. As you reconnect with your Microsoft Account, each synchronized PC will once again be listed on the PCs list.
Removing and rejoining OneDrive synchronized systems is simple, as long as you remember to use the OneDrive Cloud interface.
I look forward to seeing you in the classroom, or online!
Steven Fullmer
Interface Technical Training Staff Instructor
Steve teaches PMP: Project Management Fundamentals and Professional Certification, Windows 7, Windows 8.1 and CompTIA classes in Phoenix, Arizona.

0
3849
0
Mark Jacob, Cisco Instructor, presents an introduction to Cisco Modeling Labs 2.0 or CML2.0, an upgrade to Cisco's VIRL Personal Edition. Mark demonstrates Terminal Emulator access to console, as well as console access from within the CML2.0 product. Hello, I'm Mark Jacob, a Cisco Instructor and Network Instructor at Interface Technical Training. I've been using … Continue reading A Simple Introduction to Cisco CML2

0
712
1
This content is from our CompTIA Network + Video Certification Training Course. Start training today! In this video, CompTIA Network + instructor Rick Trader demonstrates how to use cable testers in network environments. Let's look at some tools that we can use to test our different cables in our environment. Cable Testers Properly Wired Connectivity … Continue reading Cable Testers and How to Use them in Network Environments

0
271
2
In this video, Security Instructor Mike Danseglio demonstrates how to use BitLocker in Window 10 to secure files on a USB Flash drive that adhere to stricter data protection requirements as found inside Government entities. BitLocker 2-day instructor-led training is now available at Interface: BITLOCK: Planning and Deploying BitLocker Drive Encryption Training Video Transcription: Hi. … Continue reading Government Edition – Encrypting a USB Flash Drive in Windows 10