Microsoft Windows 10 MCSA Certification?
Microsoft Windows 10 MCSA Certification?
Like This Blog
1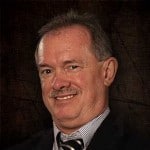 Microsoft appears to altering (or perhaps the better label would be 'confusing'?) the pursuit of MCSA credential with the release of Windows 10 testing.
For instructor-led Windows 10 training, see our class schedule. 
The Windows 8 certifications and exams were initially expiring in January 2016, and both the Windows 7 and Windows 10 exams were classified as Microsoft Specialist certifications, or perhaps as MCSA certifications depending on where you looked.  You can look at the new list of Microsoft Specialist certifications and the Windows 10 MCSA information. Both point to the same 697 Exam.
Trying to find the proper answer for potential students, I did a little digging for the best source. We may have found it, although options are likely to change as courses are released and the entire Windows Server and Windows 10 environments are better understood and supported by the MCP community.
I am including pieces of the evolution below, so that you can get a sense for the confusion regarding the answers professionals may have been providing you, and perhaps some insight into options you wish to pursue.
Larry Kaye, from Microsoft first attempted to clarify the issue in October 2015:
On the IT professional side, the first Windows 10 exam – Exam 697 Configuring Windows Devices – is nearing the completion of its beta phase, which began in early September. At this time, an MCSA: Windows 10 certification will not be offered. Instead, passing Exam 697 will result in a Specialist certification, which will be the recommended pre-requisite for MCSE: Enterprise Devices and Apps.
Due to the overlap between the Windows 8.1 exams and this Windows 10 exam, the Windows 8.1 upgrade exams 689 and 692, as well as the MCSA: Windows 8 certification will retire on January 31st, 2016. Exams 687 and 688 will remain as Specialist exams until they retire on July 31st, 2016.
A second client exam, Exam 398: Planning for and Managing Windows Devices, is nearing completion. This exam will also result in a Specialist certification and covers the Enterprise Mobility Suite. More information on the release of this exam to beta will be available soon."
And then Larry came out with an update REVISED 14-DEC – Certification Update – MCSA: Windows 10 Released:
Microsoft is pleased to announce the release of an MCSA: Windows 10 certification for IT professionals.
This credential demonstrates expertise to configure, manage, and maintain a Windows 10 enterprise system. The new certification leverages the recently released Exam 697: Configuring Windows Devices, which helps Windows 8 administrators upgrade their skills to Windows 10.
The initially offered path for earning the MCSA: Windows 10 certification is an upgrade path:
Earn your MCSA: Windows 8 (either as a new certification or as an upgrade from a previous Windows Client certification)
An additional Windows 10 administration exam is currently planned for release in Spring 2016. This exam, when combined with Exam 697, will also earn the MCSA: Windows 10, providing a path to those Windows administrators who are new to certification. In the meantime, these individuals are recommended to start now with Exam 697.
As the MCSA: Windows 8 credential is part of the path towards the new certification, MCSA: Windows 8, as well as all component exams (687, 688, 689, and 692) will remain active until July 31, 2016.
The new MCSA: Windows 10 certification went live on Dec 14, 2015.
So … if you are trying to get a Windows 10 Certification, start with the 697 exam. You can gain some of the preparatory material by taking 20697-1 AND 20697-2. By all accounts this is a very challenging exam, with more than 130 objectives any of which might be covered in depth. It might be useful reviewing some of the Windows 8 platform information, and becoming familiar with enterprise level AZURE solutions, which are now components required to gain client based certifications from Microsoft.
Watch this blog space and we will update you are we gain additional insight and clarification.
I look forward to seeing you in the classroom, or online!
Steven Fullmer
Interface Technical Training Staff Instructor
Steve teaches PMP: Project Management Fundamentals and Professional Certification, Windows 7, Windows 8.1 and CompTIA classes in Phoenix, Arizona.

0
3859
0
Mark Jacob, Cisco Instructor, presents an introduction to Cisco Modeling Labs 2.0 or CML2.0, an upgrade to Cisco's VIRL Personal Edition. Mark demonstrates Terminal Emulator access to console, as well as console access from within the CML2.0 product. Hello, I'm Mark Jacob, a Cisco Instructor and Network Instructor at Interface Technical Training. I've been using … Continue reading A Simple Introduction to Cisco CML2

0
713
1
This content is from our CompTIA Network + Video Certification Training Course. Start training today! In this video, CompTIA Network + instructor Rick Trader demonstrates how to use cable testers in network environments. Let's look at some tools that we can use to test our different cables in our environment. Cable Testers Properly Wired Connectivity … Continue reading Cable Testers and How to Use them in Network Environments